This fall pediped™ will introduce "the couture collection".
Four irresistibly, captivating styles make up this new line designed exclusively for fashion-forward children. Unique & comfortable ankle straps along with leather uppers in striking exotic skins will enhance any ensemble for mini-fashionistas. "The couture collection" maintains all the comfort and health benefits pediped™ shoes are known for: soft cushioned leather soles, Velcro fasteners and the seal of acceptance from the APMA for promoting healthy foot development.
The safari inspired designs debut this fall with:
Audrey (Black Snakeskin Embossed leather)
Jules (Silver Snakeskin Embossed leather)
Gabriella (Pink Metallic Snakeskin Embossed leather)
Nadia (Red Crocodile Embossed leather)
All four are sure to leave their mark on the infant/toddler fashion scene.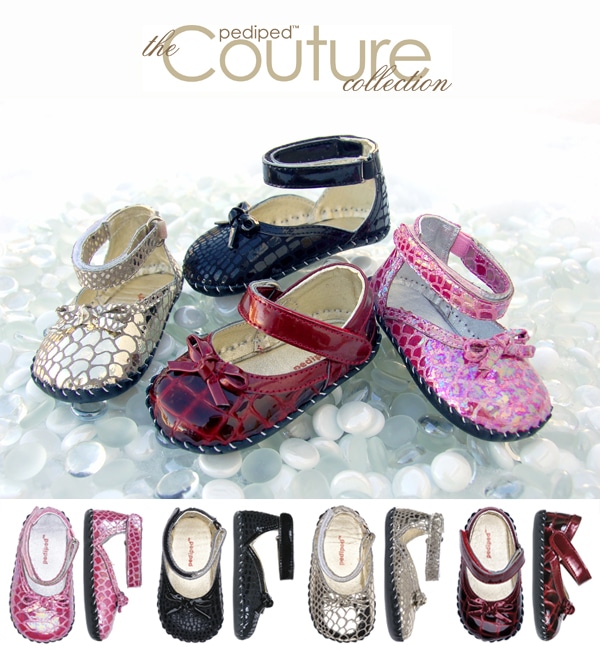 The first four styles within Couture Collection will be available in limited edition quantities only in Fall/Winter 2009, appearing briefly, before gracefully making way for the next quartet of styles expected to arrive Spring 2010. The Couture Collection will retail for $40.

---