Is Porsche about the enter the stroller market? Yanko Design has released some cool renderings of a very sleek, compact stroller that is sure to make some the waves if it goes into production.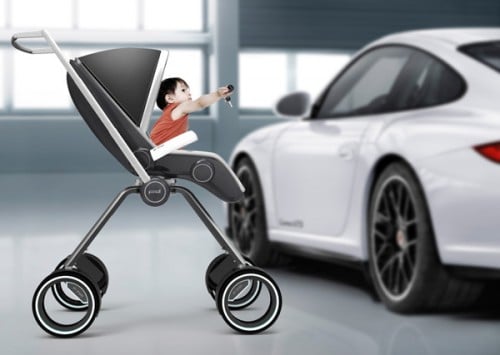 The Porsche Design P'4911 blends a unique mix of materials such as carbon fiber, aluminum, leather, ball-bearing wheels, into this tough looking design that is, to say the least, quite masculine (man growl). The minimal design folds compact enough to fit into the trunk of any Porsche.
And even though it's designed by a man, possibly for a man, they will still need to add a few features to make mom and baby happy like some storage, a comfy seat and a good canopy.
There is no word on a possible release date.
---
Related Articles:
---
[ad]