Just 3 weeks after giving birth to her first baby, Nicole Ritchie emerged with partner Joel Madden looking like a million bucks. How did she hide her post pregnancy weight?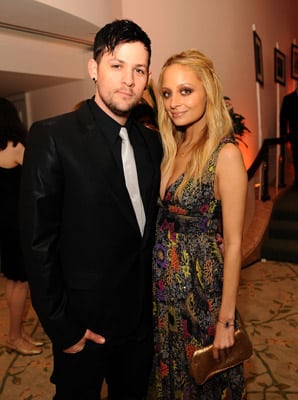 The star's slimming secret isn't some miracle diet or fitness routine, but waist-cinching undergarment Spanx! "She sometimes wears two pairs at a time," a pal of Nicole reveals to OK!.
And while the new mom is keeping this secret from the public, her fiancé Joel Madden, 28, is all too familiar with them. "He'll help her find them in her closet if they're running late," says the friend. "But he thinks she looks great just the way she is."
Nicole is not alone. Many other celebs including Gwyneth Paltrow and Jessica Alba have also spoken publicly about their love for Spanx. After giving birth to her first child, Apple, Gwyneth Paltrow admitted to wearing 2 Spanx Power Panties at the same time to win back her figure.
The Body Benefit: Wearing a girdle or structured lingerie that has a reinforced abdominal and back areas after pregnancy will provide strong support to relieve discomfort, to re-shape and slim the tummy, especially after a C-section delivery. It improves the figure and helps bring it back to pre-pregnancy condition.
Herroom.com lists all of the celebrities, post pregnancy and not, that rely on the slimming lingerie to look good for red carpet events.
---
[ad]