Different from anything Fisher-Price has ever introduced, the Wild Thing is a one person battery-powered vehicle that is designed for advanced riders who control it with joysticks – moving it different directions or spinning it around 360 degrees. My kids have been whipping around our neighbourhood in theirs for the past few weeks and love it!
Out of the box, there are a few things you need to get going, but I'm happy to report installation takes less than 30 minutes. The tough part for kids is waiting for the battery to be charged. The initial charge is about 14 hours so just be aware they won't be able to use it right after you put it together.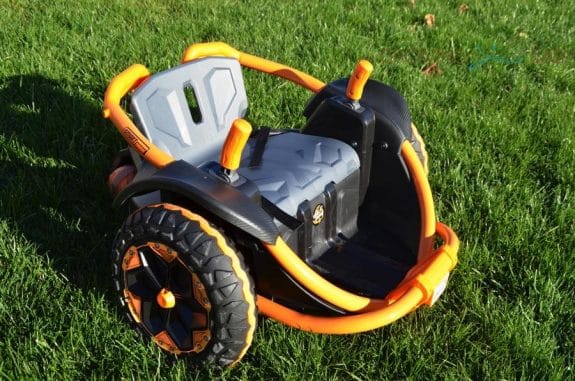 The Wild Thing comes pre-programmed to ride at the lowest speed from the factory. To push it up to the next level parents need to use a combination of a couple buttons under the hood.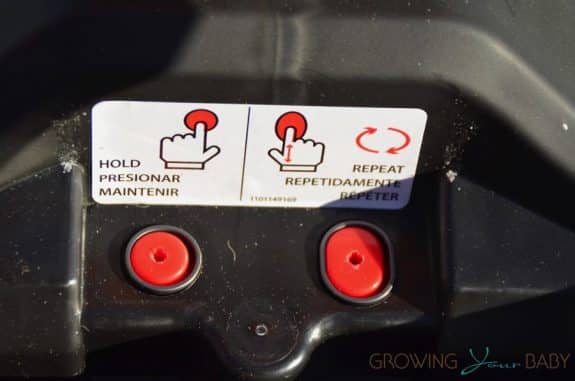 Once charged and ready to go, kids will get about an hour of ride time.
What my kids really love about this ride is how crazy they can drive it.  At first, they almost have no choice because there is a learning curve involved in figuring out how to get it to go where you want when moving the joysticks.  After that, they can go forwards, backward, zig zag or spin around in circles.  The big wheels make it easier to go over uneven terrain and also give it stability for when it's doing 360s.
Its compact footprint also makes it simple to turn on a dime. This also frees up a bit more space in the garage, which we love!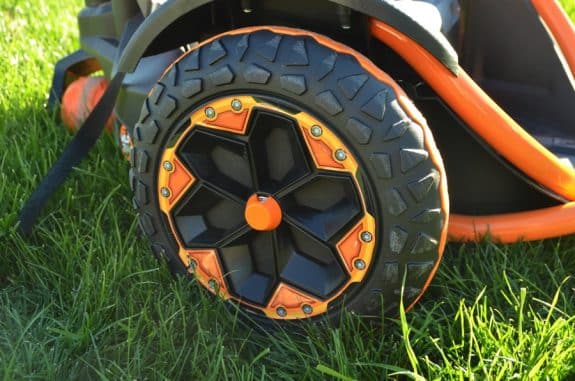 Some Additional Features: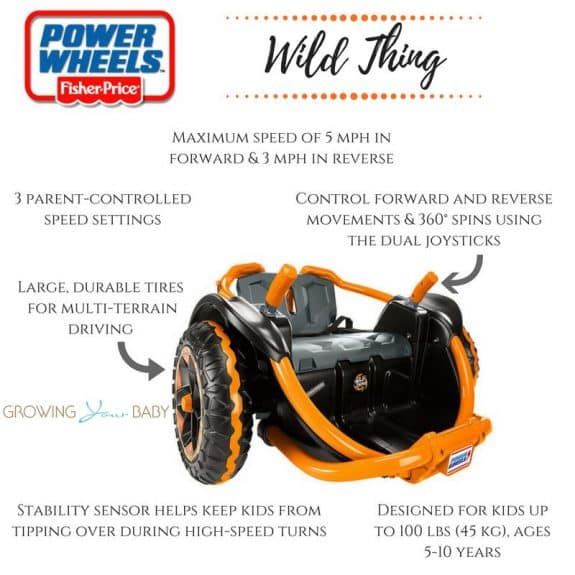 ---
[ad]
Save
Save
Save