Holiday shopping can be both exciting and tiring.  Finding the perfect gift and seeing all of the stores decorated for the holidays is something that I look forward to all year, but the hustle of the season can sometimes be a little overwhelming.
For the third year, Royal Bank of Canada (RBC) has created an oasis inside the mall for their RBC Avion cardholders (Avioners®) through the RBC Avion Holiday Boutiques. These Boutiques offer complimentary services to Avioners, including valet parking (Toronto only), gift wrapping, coat and package check, along with a VIP lounge and café with refreshments – all free of charge.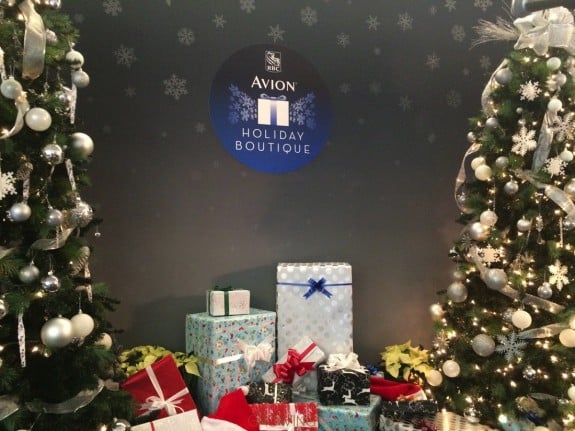 "We know the holidays are a busy, and sometimes stressful, time of year and we want to alleviate some of that stress. The RBC Avion Holiday Boutiques are our way of thanking Avioners and showing our appreciation for their loyalty," says Glenn DeSouza, vice-president, Retail Cards, RBC. "The Boutiques provide an oasis of luxury during a typically hectic time of year. We want Avioners to take advantage of Boutique services so they can spend more time enjoying the season with family and friends."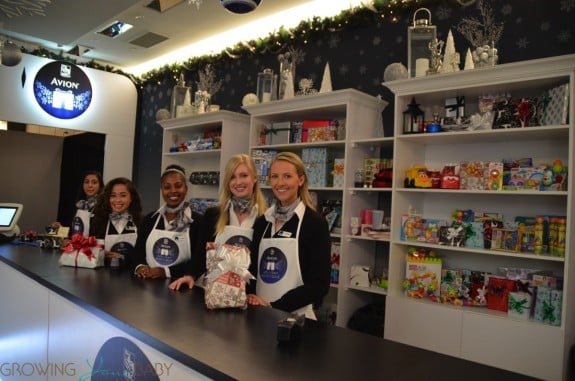 While shopping at Yorkdale last week, I had the opportunity to stop in at their RBC Avion Holiday Boutique.  Of the malls in Toronto, Yorkdale is one of my favorites.  It's easy to get to, and it houses all of my favorite stores – including a 3 level Old Navy!
As a parent, I don't often get the luxury of shopping on my own, so being able to have a place where I can enjoy some down time with my kids is really nice.   Having a lounge that is decked out in pure luxury with staff at the ready to wrap gifts, hold your jacket or make you a warm drink – amazing!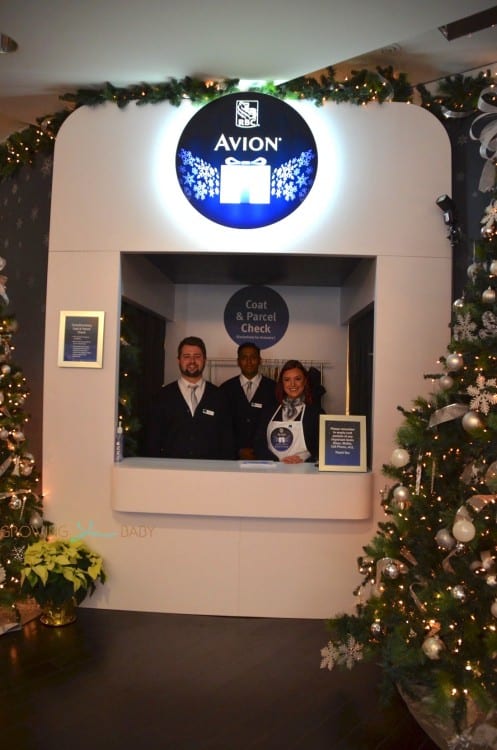 This is our second year using the lounge and I have to say the concept is genius.
We all know that shopping in the month of December can be a bit of a feat.  You can't find a parking spot, it's cold and there are people everywhere.  This lounge fixes many of those issues.  The valet parking (Toronto only) is worth its weight in GOLD.  Not having to wrap my own gifts comes in at a very close second!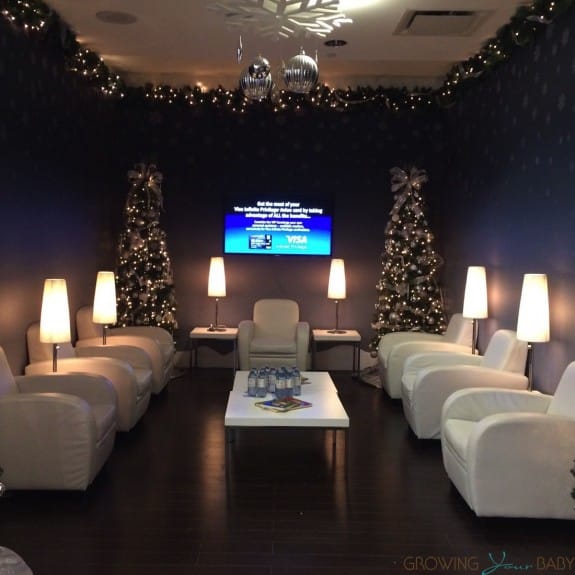 There is even a Grand Piano!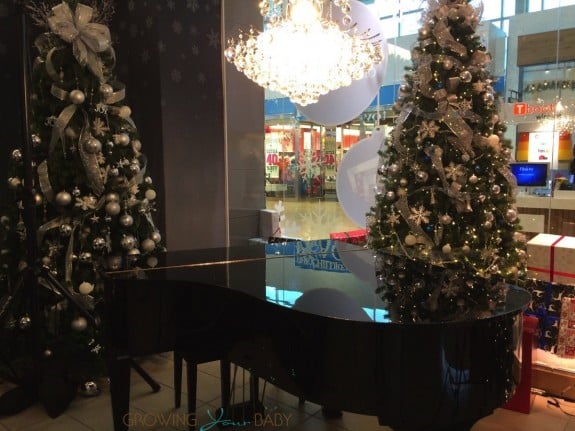 My son, however, was not concerned with the music or ambiance – he wanted treats and hot chocolate.  And this was the carrot I dangled as he dragged himself through the last three stores.
Thankfully the RBC Avion Boutique staff didn't disappoint.  They whipped him up a hot chocolate and offered him some sprinkles and marshmallows to top it off.  With a candy cane in one hand and cookies in the other, he looked like he could take on the world.
I grabbed a tea, signed into the free WiFi and a charged my phone.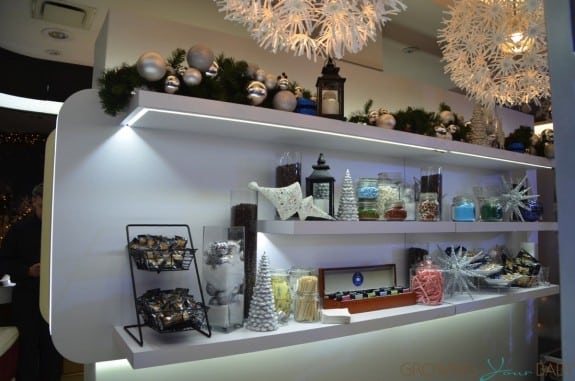 The RBC Avion Boutique is available at the following locations:
Yorkdale Shopping Centre
3401 Dufferin Street
Toronto, ON
Metropolis at Metrotown
4720 Kingsway #604
Burnaby, BC
Halifax Shopping Centre
7001 Mumford Road
Halifax, NS
St. Laurent Shopping Centre
1200 St Laurent Boulevard
Ottawa, ON
Not an Avioner?  You can check out the program at RBC's site.
"Disclosure: I am part of the RBC® Avion Holiday Boutique Influencer Campaign and I receive special perks as part of my affiliation with this group. The opinions on this blog are my own."
---