Congratulations to Robert Downey Jr. and his wife Susan on the safe arrival of their first child together – a boy!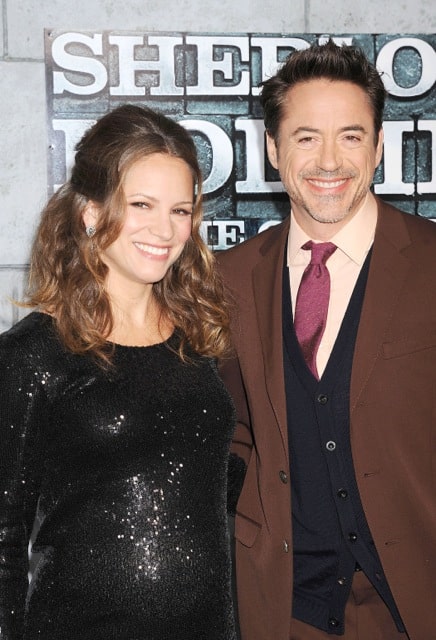 The couple welcomed Exton Elias Downey at 7:24 a.m. on Tuesday, Feb. 7 in Los Angeles.
"Everyone is healthy and they couldn't be happier," a friend of the couple told People.com
The baby boy weighed a healthy 7 lbs., 5 oz., and measured 20 inches long. He joins Robert's son Indio, 18, from his previous marriage.
After announcing the pregnancy in August, the actor mistakenly revealed the sex of the baby while doing an interview with Jay Leno. Thankfully he managed to keep quiet about their name choice.
"If I told you the name, then she would lop off my head with a machete," joked Downey.
Robert and Susan met on the set of the movie "Gothika" in 2003. She was one of the film's producers and went on to co-produce many of his films, including "Iron Man 2," "Due Date" and both "Sherlock Holmes" films.
Related Articles:
{WENN}
---