Because my son has a lot of sensory issues we are always looking for new ways to get him to experience new textures. For years his therapists have been telling me to make him 'slime' but for some reason I believed that it was too complicated or that I would have to travel to mars for the ingredients.
As it turns out, it's not hard to make AND the ingredients were at my local grocery store. Over the weekend when they boys were a little wild and crazy I decided to sit them down try this little science experiment out.
The best part about 'slime' is that there are only 4 ingredients and it takes less than 5 minutes to make.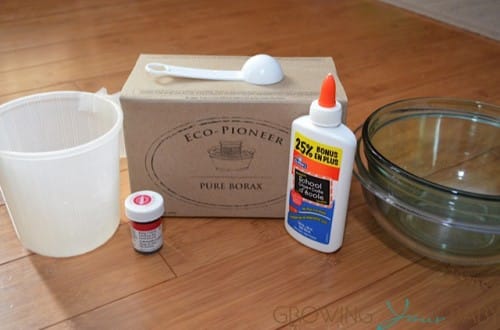 You will need:
Elmer's white glue or Elmer's school glue gel
Borax (find in the laundry detergent aisle of the store)
Water
Two bowls
Food coloring (if you want it be colored)
In the first bowl add 1/2 cup(4oz bottle) of the glue with 1/2 cup of water. Stir
If you would like it to be colored add the color to this mixture and stir some more.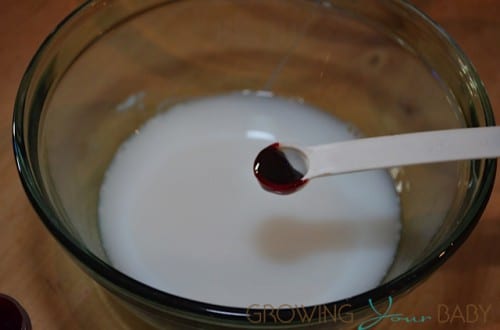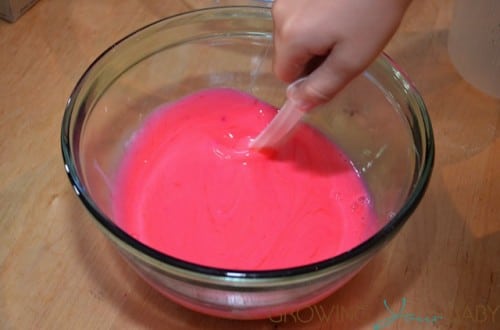 In the second bowl mix 1 teaspoon Borax and 1 cup of water together until the Borax dissolves.
Once that is ready add the Borax water to your colored glue water and start to mix(with your hands).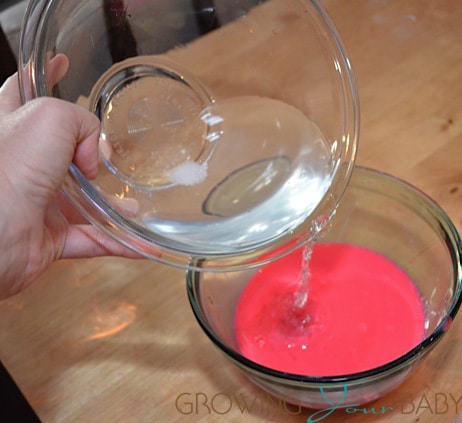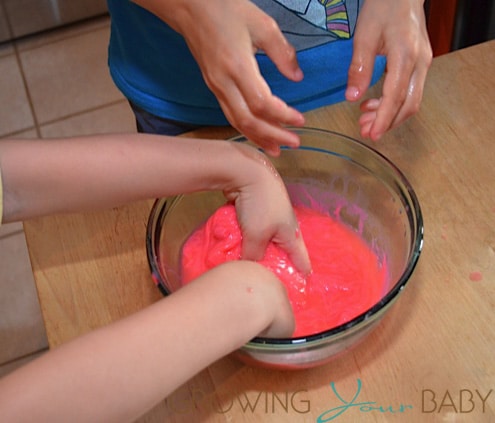 Immediately you will feel the 'slime' start to form.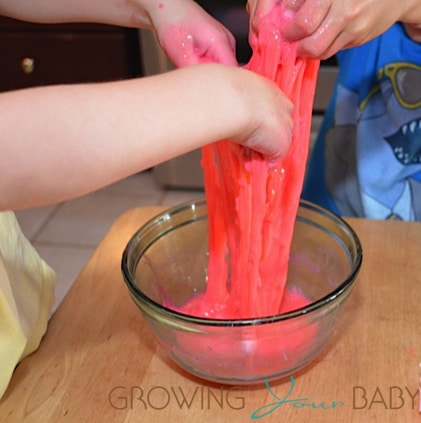 Keep mixing until you think you have it all together and then drain the excess water back into the previous bowl.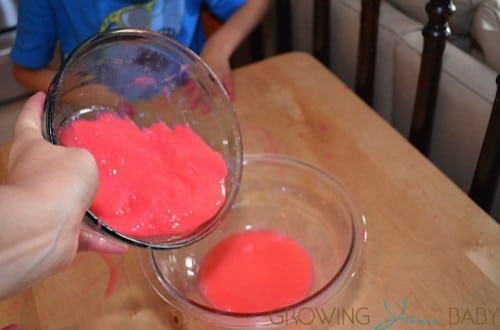 Once you remove the extra water it will start to come together and become easier to handle.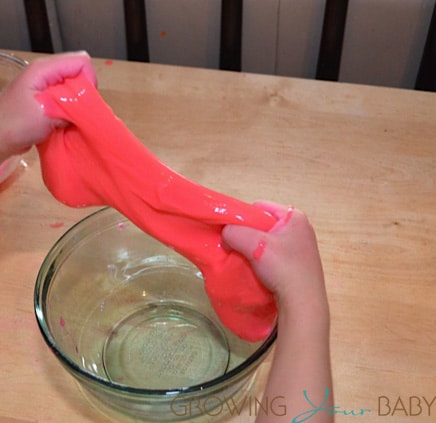 If you want to get fancy you can add sparkles or make it with Sparkle or glow in the dark glue!
It is worth noting that your hands will be a little stained from the dye and the 'slime' may also stick to your hands, table or your kids clothes. It is easy to get off but you may want to have your kids play with it outside if you are worried about the little pieces getting in your carpet or furniture.
Once your kids are done playing with it put it into a plastic bag and store in the fridge.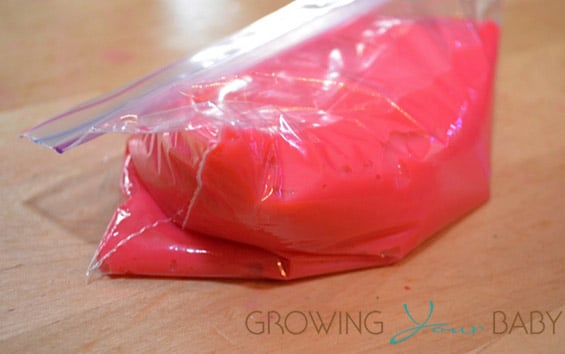 If you have a very sensitive child you may want to start with the slime in the bag so that they can get used to its consistency before having them stick their hands right in.
My son initially helped mix it when I added the Borax water, but then waited until it solidified before he moved it around in his hands.
Unlike playdoh, your kids can't make things with the slime but it is fun to roll it around the table or move between your hands.
I found the recipe at Home Training Tools. They also have a 'slimier' version, which is a bit more complicated.
---