The Caribbean holiday continued for Simon Cowell and Lauren Silverman in Barbados this week.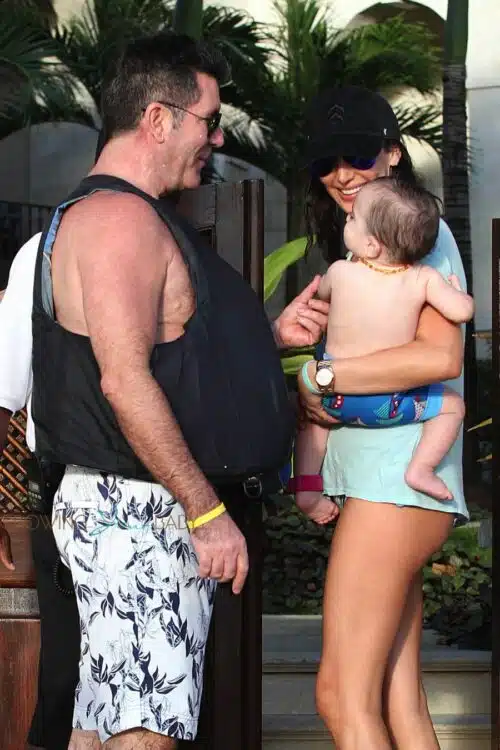 On the island for their annual two-week vacation, the pair were spotted out on the beach getting ready to take a spin on the resort's wave runners.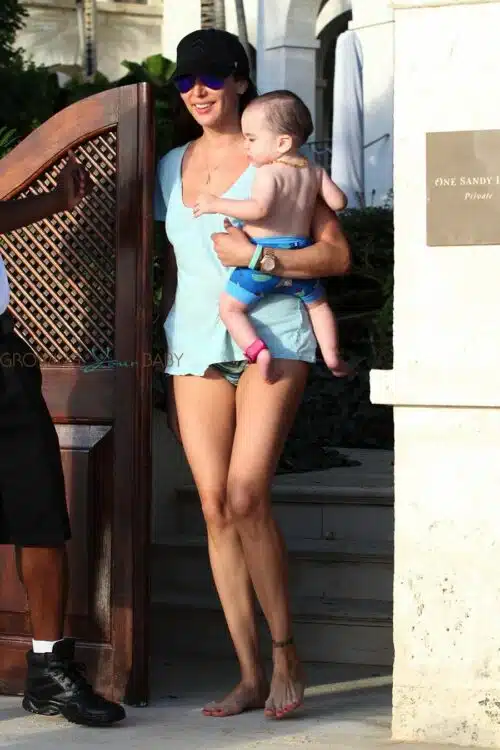 Lauren strolled on the beach first with her youngest son Eric, and then appeared later with her son Adam, from her marriage with New York property developer Andrew Silverman.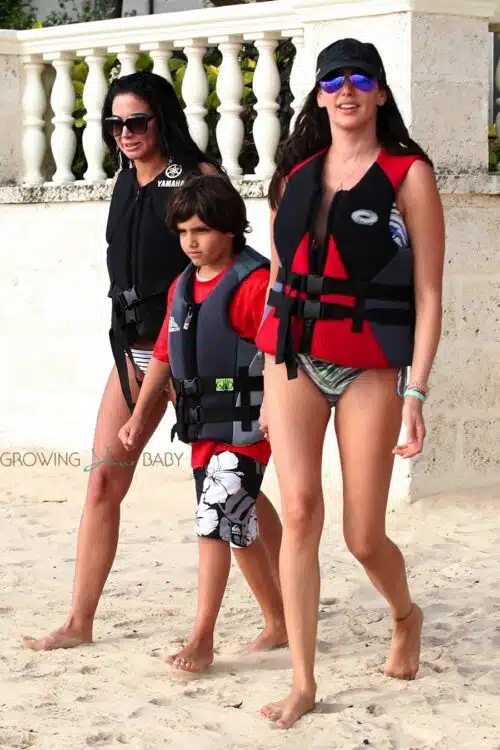 After spending the last year in court, Lauren was given approval for Adam to spend time with Simon and Lauren at the music executive's London home.
During Lauren's not-so-amicable divorce last year, Simon was reportedly banned from spending any time with Adam. At the time, reports said Simon would face a $50,000 fine if he violated the ban, with the risk of Lauren temporarily losing her joint custody if Simon broke the rules more than three times.
The conditions were reportedly demanded by a furious Andrew after it was revealed that his wife-of-10-years had become pregnant by Simon while they were still married.
Now, more than a year later, it looks like the family has blended nicely, and is enjoying some much-needed downtime together. Simon is famous for his luxurious vacations and it's nice that Adam can now join them as they travel the world.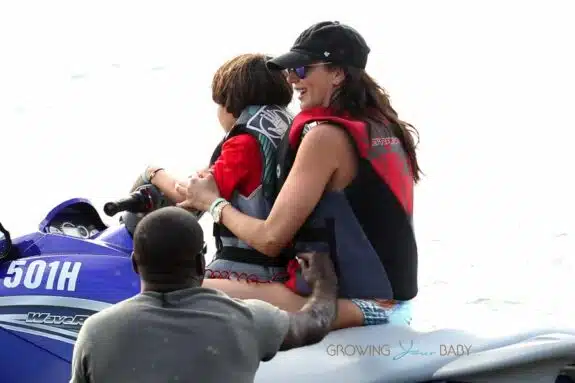 {AKM/GSI}
---