Simon Cowell and Lauren Silverman was photographed enjoying some down time with their son Eric on a yacht in Sardinia on Monday(August 18th).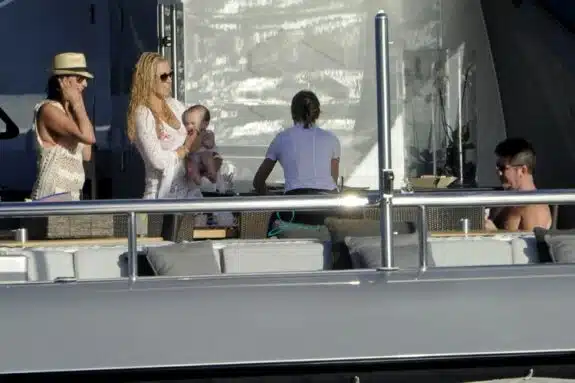 The happy family enjoyed some with friends on board the luxury liner before whipping around the ocean on Jet Skis.
Lauren kept baby Eric close as she enjoyed the sights in port.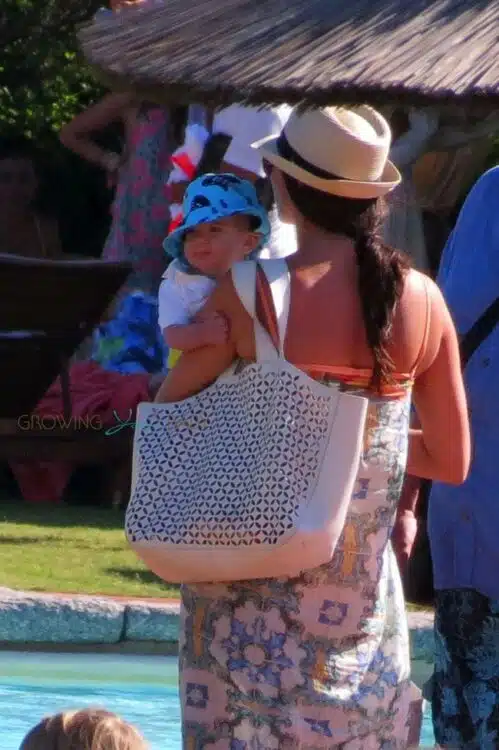 For the last couple of months Simon and his 3 co-judges have been busy touring the UK for the X Factor's open auditions.   The show returns next week, but won't be live until October.
Famous for enjoying his exotic vacations, the time off will give him time to spend with his family.
Last week Simon shared a photo of himself with his son on board the yacht saying,
'Taking after daddy'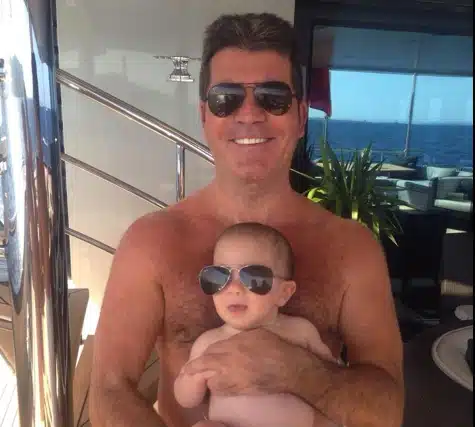 So very cute!  Fatherhood definitely suits him!
{PACIFIC COAST NEWS}