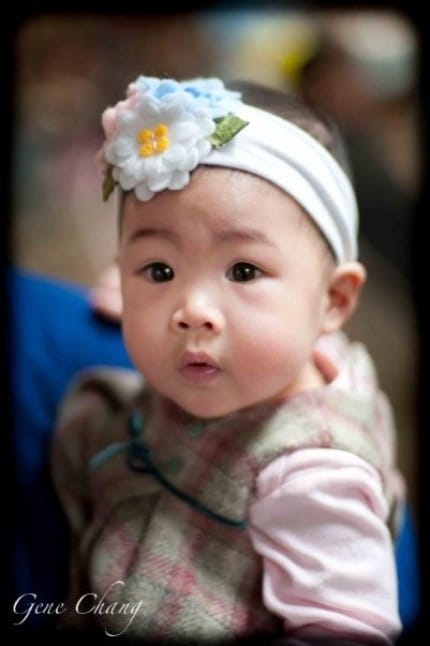 They come in all sorts of varieties; clips with felt flowers, ladybugs and butterflies, headbands with bright felt flowers, ponytail holders with owls and elephants, tiny clips and stretchy headbands for babies and toddlers, and even a selection of more grownup headbands for mom! Skylar's Candy Clips are lovingly designed and created by stay-at-home-mom, Sherryl Mascarinas.
Each hair clip, band or ponytail holder has a sweet little decoration attached. Felt flowers abound, but there are also incredibly cute felt animals, a strawberry or two and a lovely assortment of initial letters. Each clip is wonderfully hand-stitched and made of 100% wool felt.
There is even a special "Mommy Series" with more delicate flowers and pearls scattered in as well.
Whether your babe just has a few soft whisps that need to be kept out of her eyes with a tiny clip or stretchy headband, or your sweet girl has a wild, curly ponytail that needs taming, Skylar's Candy Clips are a true visual delight and simply charming for all little girls…and their mommies too! – Belinda, Staff Writer
---
Related Articles:
---
[ad]