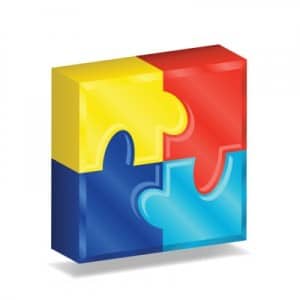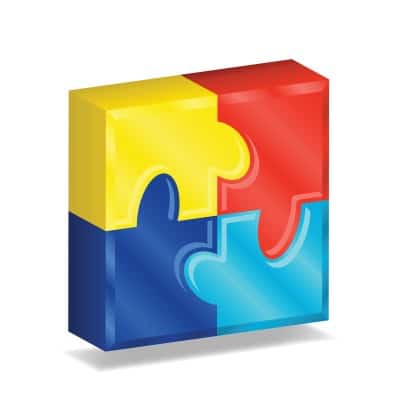 Traditional therapies for autism have been in place for a while, but we're only beginning to skim the surface of autism. We are still not completely sure of why it happens. Or how it's best treated. Granted, we do have some ideas, but there is still so much left to learn. This couldn't be more apparent after researchers took a look at the effects of sensory-motor enrichment therapy on autistic boys.
Over the course of six months, study co-author Cynthia C. Woo, a project scientist at the University of California, Irvine, analyzed 28 autistic boys and compared progress of traditional autism therapies alone with the progress of traditional autism therapy when paired with sensory-motor enrichment therapy. All of the boys, aged between 3 and 12, were separated into two groups based on their age and autism severity. Both groups participated in standard behavioral therapy, but one of the groups of boys also received daily environmental, or sensory-motor, enrichment therapy.
Parents of the 13 boys in the enrichment group were given a kit that contained various sensory-motor items:
Essential oil fragrances (apple, lavender, lemon and vanilla) to stimulate sense of smell
Squares of plastic doormat, smooth foam, a rubber mat sink, felt, sponges, fine sandpaper and aluminum to stimulate the sense of touch
Pieces of carpet, pillows, bubble wrap, hard flooring and cardboard to lay on the floor to create a multi-textured walking path.
Piggy banks with plastic coins, miniature plastic fruits and small fishing hooks with magnetic hooks.
Parents were instructed to spend 15 to 30 minutes twice a day using these items. They were given four to seven exercises that involved different combinations to help stimulate touch, temperature, sight and movement.
At the end of the six month period, researchers found that 42 percent of the children in the enrichment group had a significant improvement in behaviors relating to people. They also showed an improved response to sights and sounds. In contrast, only 7 percent of the control group – the group without the sensory-motor enrichment therapy – displayed this type of improvement.
Related Articles:
---
[ad]