Having more children has long been seen as a way to ensure support in old age. However, a groundbreaking study by researchers from the University of Rhode Island, SGH Warsaw School of Economics, University of Maryland, Baltimore County, and the University of Padua reveals that having many children may actually have negative health consequences for parents later in life.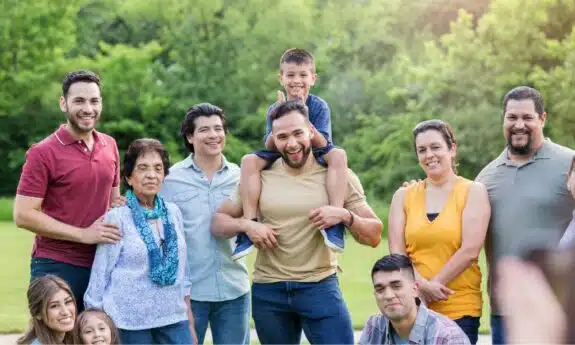 While it is commonly accepted that larger families provide more resources and support, less attention has been given to the potential economic, social, emotional, and biological burdens that come with raising many children. This study aims to fill that gap by examining the association between the number of children and key health indicators among older adults across multiple countries.
The motivation behind this study is the global phenomenon of population aging. While previous research has explored the relationship between children and health or life expectancy, few have compared this relationship across nations or examined multiple dimensions of health. This study is unique in its comprehensive approach.
The researchers analyzed data from adults aged 50 and above in 24 middle- and high-income countries across North America, Latin America, Asia, and Europe. They focused on five health dimensions: self-rated health, activities of daily living, instrumental activities of daily living, depression, and chronic conditions.
The findings show that, in the majority of countries analyzed, having more children is associated with poorer health outcomes in later life, particularly for chronic conditions and depression. However, there is no universal global or regional pattern identified.
Surprisingly, there are six nations where adults with fewer children are more likely to report poor self-rated health: China, Estonia, France, Israel, the Netherlands, and Switzerland. This suggests that having more children may impact an individual's self-assessment of health in these countries, possibly due to cultural values or limited formal support systems for older adults.
It is important to note that the link between fertility and health in older adults appears weak in the United States. Other factors, such as sociocultural differences, may moderate the potential health benefits or disadvantages of having more or fewer children. In Greece, Portugal, Spain, Italy, Czechia, and Mexico, having a higher number of children (four or more) is associated with clear health risks for several measures. Israel, on the other hand, shows disadvantages for those with a lower number of children.
The reliance on children for support varies depending on country context and the availability of social welfare support. In countries with robust formal support systems, individuals may be more open to relying on these supports or other social networks, such as friends, rather than children.
More Parenting News: