When three-year-old Max McGrath had an urge for a chocolate egg in the middle of the night, he took matter into his own hands.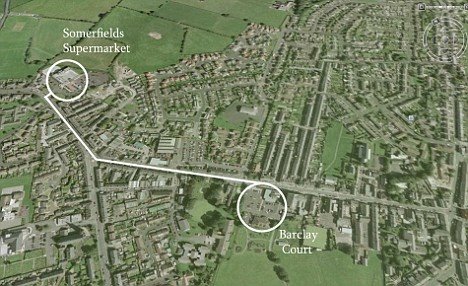 The toddler climbed out of bed, put his brother's shoes on and armed himself with his pocket money and a front door key, before heading out to the shop.
Still dressed in his pyjamas, the determined toddler walked through deserted streets and crossed over several roads, before he was seen peering through the window of a closed supermarket.
At home, his family remained a sleep, blissfully unaware that their son was half way across town.
It was then that newspaper delivery driver James Brown, found Max outside of the store.
"I approached him and he told me in a very matter-of-fact way that he was going to the shop," said James.

"He told me that his family were at home asleep."

James took Max back to the family home at 4am and, when he could not wake Max's parents, called police and explained what had happened.

"He was fine but it must have been such a shock for his family when they found out what had happened," he said.

Max's relieved mother Amy said: "Max is a very adventurous boy but is a complete surprise that he would do something like this.
I am glad that this little guy is safe and that the newspaper driver found him before he wandered further looking for a store that was open.
My advice to these parents – always have chocolate on hand and get a deadbolt lock.
---