Anyone looking to give a 'token' of appreciation should visit Metal Morphosis. The collection of whimsical gifts are created from the designer's childhood memories, making every piece unique.
We are especially fond of the baby spoons ($11-$45) and inspirational tokens ($2ea).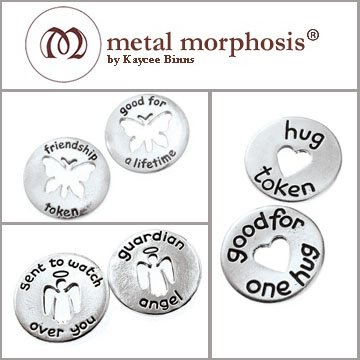 There is a token for everyone.
For a friend:
wish token – good for one wish
friendship token – good for a lifetime
girlfriend token – good for a girls night out
For your partner:
kiss token – good for one kiss
love token – good for one roll in the hay
love token – good for all my love
they also have quickie, slap and tickle and foreplay tokens
For your children:
ice cream token – good for an ice cream
mother/father token – good for a day together
super kiddo token – for a super kid
Available in 20 different styles, the spoons resemble an heirloom that has been passed down through the family.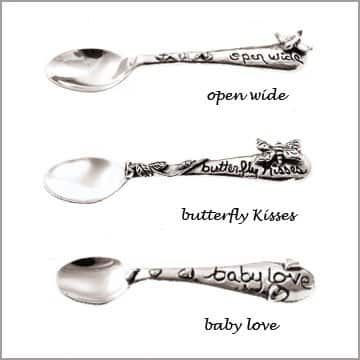 Some are adorned with hearts, trains or uplifting messages and they can be used to feed baby, eat ice cream or measure ingredients for a new recipe.
*All of Metal Morphosis' products are made entirely in the USA. Everything is casted in Rhode Island and hand finished in our facility in Atlanta. Nothing is outsourced, not even the packaging. Everything is made of either 100% lead-free pewter or sterling silver. The unique way they finish the pewter and the fact that the pewter actually has a percentage of sterling silver really gives it that exceptional shine.*
---
[ad]