Jennifer and Jonathan Vandermark's 4-year-old daughter Virginia Rose was diagnosed with leukemia in April. Her doctors planned to do a bone marrow transplant over the summer in a life-saving effort but she was unable to have that surgery due to minor heart failure.
By September her doctors had to deliver devastating news: Virginia Rose was unlikely to live until Christmas.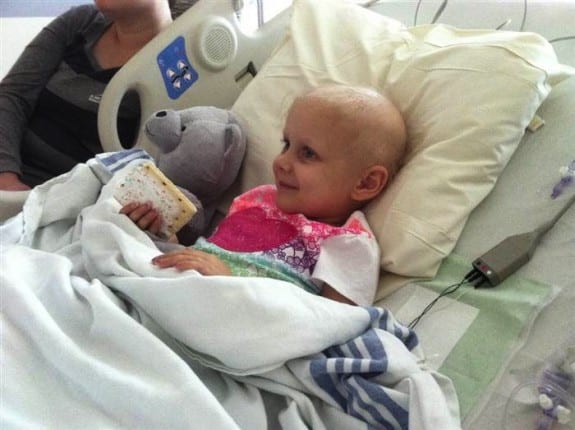 Her family decided to celebrate the holiday for her early, and shared the idea with family and friends on Facebook where the word spread quickly. Virginia Rose's hometown of Chesterfield, Virginia literally lit up for her.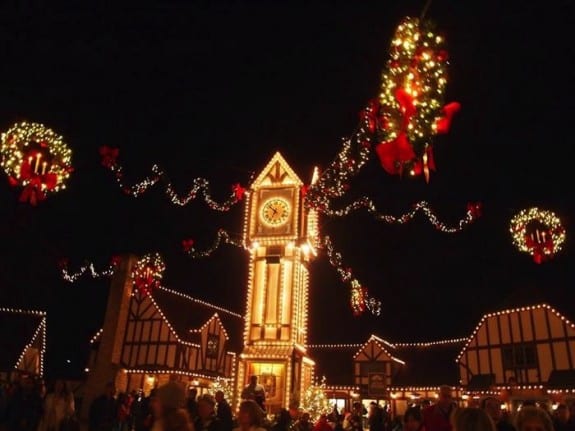 As early as October, many neighbors had already turned on their Christmas lights, and the community banded together to decorate a neighborhood fence by spelling her name out in lights.
A group even gathered to sing Christmas carols for the child, and on Friday 50 people caravanned to the Vandermark home, led by Santa himself in a red Mustang convertible. Virginia Rose was on the front lawn when Santa arrived, surprised and thrilled by his unexpected visit and amazed to receive gift cards – the group had pooled money to buy $800 worth – to stores like Wal-mart, Toys R Us, and Kroeger. The neighbors often come by as well, bringing early Christmas gifts for Virginia Rose and her brothers, 5-year-old RJ and 2-year-old Samuel.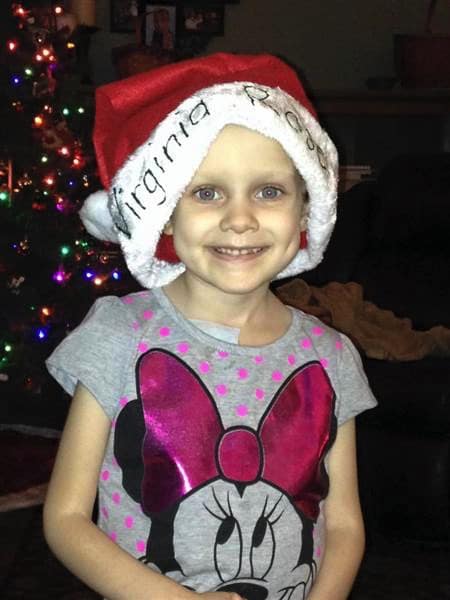 Mom Jennifer told TODAY.com that at first they were "too prideful" to ask for help. Now the family has met so many people who simply offered it out of the goodness of their hearts. That generosity is evident as strangers worldwide have donated more than $11,000 to the family's GoFundMe campaign, money they plan to use for Virginia Rose's funeral and hopefully to replace the aged van that they use for the 30-minute drive twice weekly to Children's Hospital of Richmond at VCU for Virginia Rose's treatments.
The Vandermarks usually make the rounds of the state visiting family and friends during the holidays, but this year is different in so many ways. Family is traveling to them.
Jennifer, Jonathan, RJ and Samuel are doing their best to make memories and enjoy this last holiday with the little girl they love. Jennifer says that's been made easier, largely thanks to the outpouring of support and love they've received from a caring community.
---
[ad]