While in Fort Lauderdale before our cruise last week we chose to stay at the Cambria Hotel.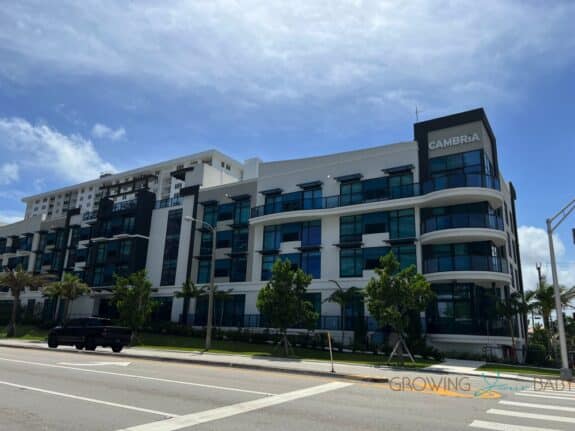 Located on the strip, just one block from the beach, this hotel has a pool and a modern design.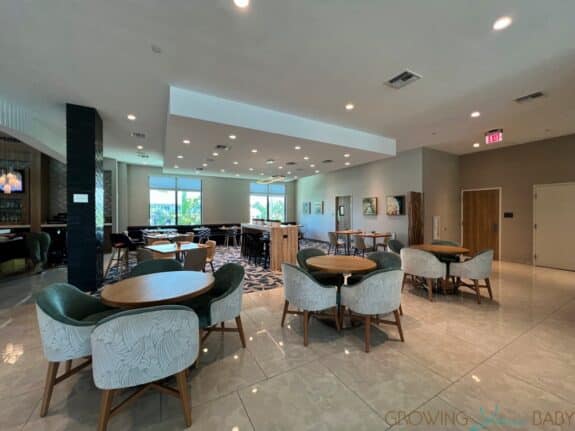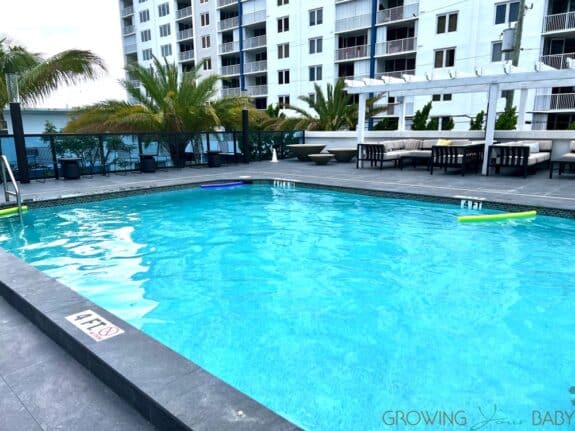 I will admit I am an over researcher when it comes to hotels – especially when we travel with our kids. When looking for a hotel this time around I was looking for something that was close to the ocean. This was our first trip outside Canada in 2.5 years and it would be the first time my kids had seen the ocean in 3 years.
Most oceanfront hotels for our date were running close to $600/night and often the reviews weren't stellar. The Cambria is a new hotel and it came in at $265 for the night which was right on budget. It is further down the strip than some of the others but the additional $10 cab fee was fine for us.
The hotel offers a variety of rooms for parties of all sizes, but we just booked a double queen room.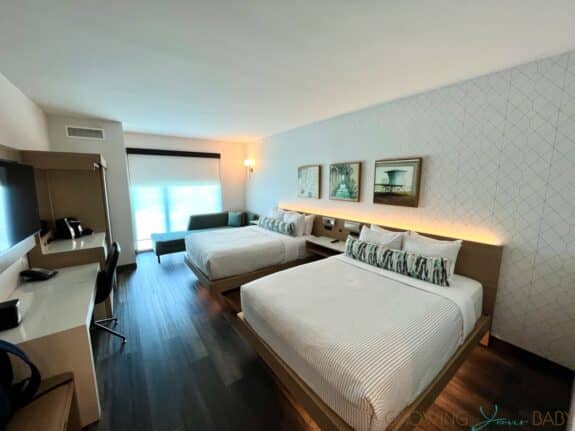 When you come in there is a modern bathroom to the right that has a shower and a modern design.
The main room has two queen beds, a desk, a fridge, a cupboard, and flat-screen TV.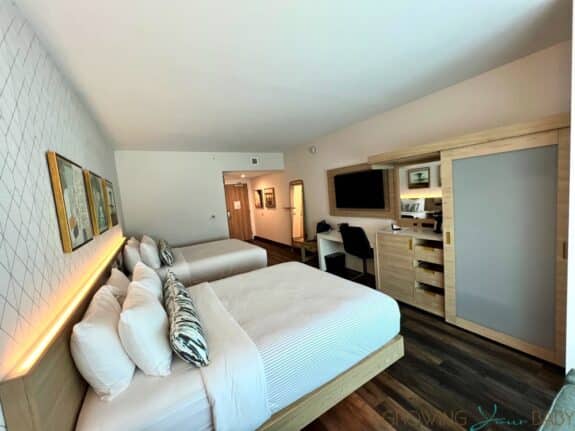 I was happy to see a Keurig with a variety of teas and coffees(both decaf and caffeinated options).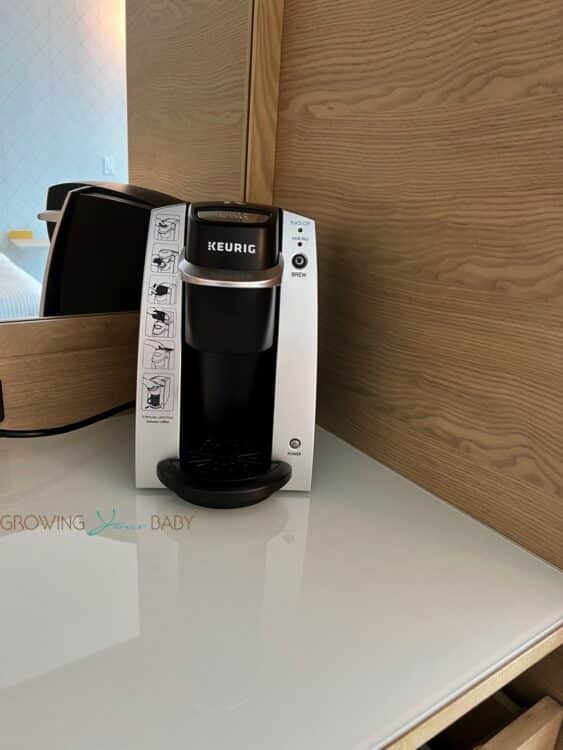 The beds had lights around the base and the kids said it looked like they were levitating.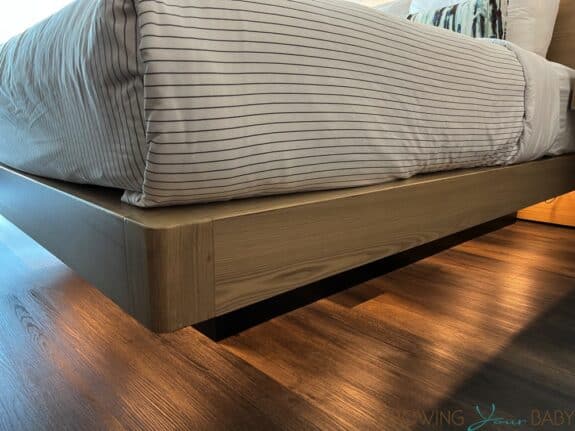 Check-in with easy and we were thankful a room was available as soon as we arrived.
There are some hotels on the beach that have great patios you can dine on or you can eat at the hotel. We had lunch at the beach grill across the street and ordered dinner from the Cambria restaurant.
The portions were generous and the food was fantastic. In the morning my husband ordered two breakfasts and it was more than enough food for the 4 of us.
If we cruise out of Fort Lauderdale again this hotel would be high on our list to return to. If you are cruising and planning to stay it is recommended that you call an Uber to get to the port.