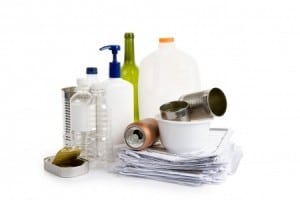 Over last several decades, we have become more and more detached from our food – the very thing that provides us with what we need to survive. In my opinion, that detachment is coming at a cost, and it's a cost that is now transferring to our children.
For years, conditions like diabetes and obesity have become more and more prevalent in our children. In fact, about one in six children and teenagers are considered obese now, according to the Centers for Disease Control and Prevention. A good part of this is due to an unhealthy diet and lack of exercise. But are there other contributing factors? Two recent studies suggest so.
"Clearly unhealthy diet and lack of physical activity are the drivers of this epidemic…but increasingly environmental chemicals are being identified as possible contributors," Dr. Leonardo Trasande, a pediatrician from the New York University told Reuters Health.
In the first study, Trasande and his colleagues looked at the phthalate concentration in the urine of 766 adolescents between the ages of 12 and 19. These children had participated in a 2003 to 2008 nationally representative health and nutrition survey and both blood and urine samples were collected.
According to their findings, a higher urinary concentration of a particular type of phthalate, known as Di-2-ethylhexylphthalate (DEHP), which is used to soften plastic bottles, had a close link to the increased chances of a teen being resistant to insulin; this is a pre-cursor to diabetes.
While Trasande says that the findings don't prove that plastic is actually responsible for the insulin resistance (it's possible that the insulin-resistant children already have an unhealthier diet and are eating and drinking more packaged products), it is possible that the chemical can influence how the body secretes insulin in response to sugar. For this reason, he says that parents should be cautious about packaging and how they handle plastic containers.
"I advice them not to wash plastic containers in the dishwasher," he said. And, "When the plastic is clearly etched or damaged, it's time to throw it away."
In addition, Dr. Joyce Lee from the University of Michigan in Ann Arbor, who was the lead author on the second study, says that parents should avoid using plastic containers in the microwave because "this can lead to chemicals leaking into the food."
But Dr. Lee's study focused on bisephenol A, or BPA, which is also found in some plastics, but also in cans (soda, food, etc.). The chemical has been banned from baby bottles and sippy cups, but to the dismay of those against the use of BPA, the FDA didn't feel there was sufficient evidence for a widespread ban. This study may not change that fact, but it is another piece of evidence that suggests parents should avoid the use of BPA as much as possible.
In their study, Lee and colleagues used a nutrition data through 2010 to compare BPA levels in the urine of 3,370 teens and children between the ages of 6 to 18. Again, urine levels were used to determine BPA concentration.
According to the results, BPA – a chemical that is suspected to mimic estrogen in the body – was not linked to any resistance of insulin or any differences in blood sugar. It was, however, linked to a higher risk of obesity and larger waist-circumference-to-height ratio.
Based on the CDC growth charts used in almost all medical offices in the U.S., 18 percent of the children were considered "obese." When comparing children, the 25 percent of children with the highest levels of BPA in their urine were two times more likely to meet the cutoff for obesity than the children with the lowest levels of BPA.
These findings are in line with a study from 2012, which used some of the same data, and also linked BPA in the urine of kids to their chances of being overweight or obese. However, neither study can prove a cause-and-effect circumstance, but the fact that they both came up with the same information is quite concerning.
"That study adds further concerns to the ongoing use of BPA in food," Trasande said.
"There are a variety of chemicals used in children's products, including BPA as well as other chemicals of less notoriety, that our kids are exposed to on a daily basis, for which there are unknown health effects," Less said. "Although the evidence about BPA and adverse health effects are not definitive, as a clinician, I do recommend that parents try to avoid BPA-containing plastics when possible to minimize their family's exposure."
One skeptic, Dr. Robert Brent from Alfred I. DuPont Hospital for Children in Wilmington, Deleware, says that the urinary levels aren't telling us much about how BPA or other chemicals are affecting the blood and tissues, which would be a better indicator of how the chemicals are actually affecting overall health.
"Everybody who does BPA studies uses the urine for a surrogate of exposure," he told Reuters health. "It's erroneous because the urine is purely what the person took in that day in BPA. In order to know what exposure is, you have to have the blood level of the chemical" as well as know how long it takes to break down in the blood stream.
Related Articles:
---
[ad]