This week the U.S. Border Patrol agents revealed they found a toddler girl and her baby brother abandoned along the Rio Grande near Eagle Pass, Texas. In what the local chief patrol agent called a "heartbreaking" discovery, the children were taken into custody but were found to be in good health.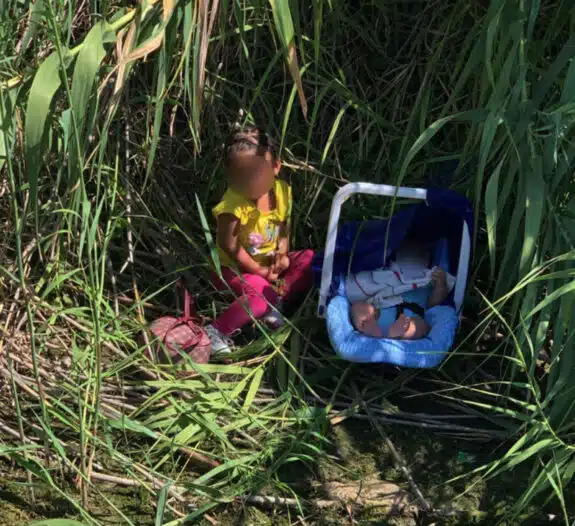 While patrolling the border river the agents noticed the little girl's pink and yellow dress against the greenery. The baby boy was tucked into the grass in an infant car seat.
A note left in the infant safety carrier revealed the 2-year-old girl and 3-month-old boy were siblings and both nationals of Honduras.
The attention to detail our agents demonstrate while preforming their duties can be the difference between life and death. It is heartbreaking and frustrating to know that there are children being abandoned without remorse or concern for their lives and wellbeing. – Chief Garcia https://t.co/k8FXzoX9OQ pic.twitter.com/0lTc8hlUHk

— Chief Patrol Agent Del Rio Texas (@USBPChiefDRT) September 14, 2021
The pair were transported to the Uvalde Station for processing.