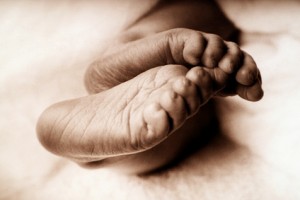 In what seems like an improbable tale, a nine year old girl from China has delivered a baby boy by C-section.
The girl was brought to Changchun hospital, capital city of northeast China's Jilin Province by her parents and found to be eight and a half months pregnant. Looking at the sensitivity of the case the hospital staffs were not ready to reveal much about the girl and her family, but it was found that she was from Jilin's Songyuan City and the father of the child was not known.
According to doctors, it is very rare for a child of this age to get pregnant and deliver a live baby, but on the afternoon of 27 January the girl delivered a healthy baby boy by C-section weighing about 6lbs.
The girl's parents have already registered a police complaint as in China, anyone having sex with a girl under the age of 14 is convicted of rape.
According to lawyer Mr. Liu, 'Women under the age of 14 do not have sexual rights, so any argument of "being consensual" (not going against women's will) in defense is completely untenable. Anyone who had sexual relation with a girl under 14 constitutes rape, and is to be punished severely.'
This however is not a first time case of a young girl being impregnated as in the year 1939, a 5 year old had given birth to a baby boy in Peru via caesarean and she is till date the youngest mother in the world. – Atula, Staff Writer
Related Articles:
---
[ad]