The CPSC reports that each year, unintentional poisonings from consumer products commonly found in the home kills about 30 children and prompts more than 2 million calls to the nation's poison control centers. More than 90% of these calls involve poisonings in the home. On average, each year an estimated 80,000 children are treated in hospital emergency departments for unintentional poisonings.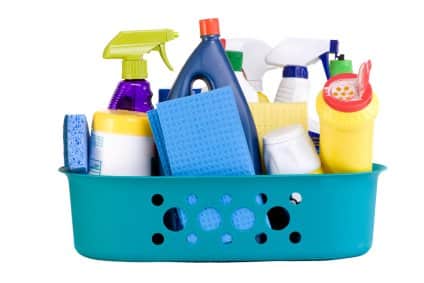 Children younger than age 5 account for the majority of non-fatal poisonings. A recent review conducted by U.S. Consumer Product Safety Commission staff found that 70% of poisonings involve children 1 to 2 years of age. Oral prescription drugs, non-prescription drugs and supplements were involved in more than half of the incidents.
"Awareness and action are the keys to preventing unintentional poisonings," said CPSC Acting Chairman Nancy Nord. "Children act fast. So do poisons. That's why we urge parents, grandparents and caregivers to have layers of poison prevention protection in the home."
CPSC recommends that parents and caregivers immediately take these three steps.
Keep medicines and household chemicals in their original, child-resistant containers.
Store the potentially hazardous substances up and out of a child's sight and reach.
Keep the National toll-free poison control center telephone number, 800-222-1222, handy in case of a poison emergency.
Additional poison prevention tips to check :
When hazardous products are in use, never let young children out of your sight, even if you must take them along when answering the phone or doorbell.
Keep items closed and in their original containers.
Leave the original labels on all products, and read the label before using.
Always leave the light on when giving or taking medicine so that you can see what you are taking. Check the dosage every time.
Avoid taking medicine in front of children. Refer to medicine as "medicine," not "candy."
Clean out the medicine cabinet periodically and safely dispose of unneeded and outdated medicines.
Do not put decorative lamps and candles that contain lamp oil where children can reach them. Lamp oil can be very toxic if ingested by young children.