Comfy shoe company Crocs announced yesterday that they will be introducing a new line of color-changing shoes called Croc Chameleons™, a new color-changing shoe line. The new collection combines Crocs' proprietary closed-cell resin Croslite™ material with photochromic technology for the first color-changing technology in molded footwear.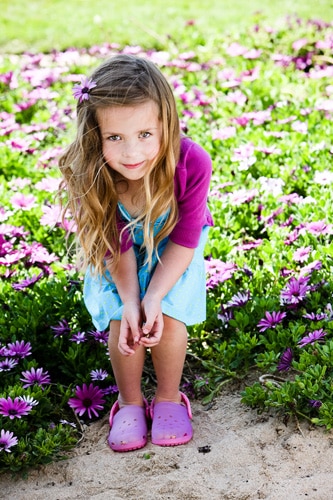 Crocs Chameleons™ shoes change from a translucent base color to a brilliant bright color within seconds when exposed to sunlight and back to their original color just as quickly once removed from UV light.
The Crocs Chameleons™ line with the launch with two styles for kids including:
Crocs Chameleons™ Translucent Clog ($39.99) ~ A fun, color-changing clog-style shoe for boys and girls, the Crocs Chameleons™ Translucent Clog is available in lime/yellow, oyster/pink lemonade and celery/sea blue.
Crocs Chameleons™ Shirley ($39.99) ~ A girly twist on the classic clog with a feminine flower cutout, the Crocs Chameleons™ Shirley is available in oyster/ultraviolet and celery/fuchsia.
"Crocs Chameleons are the latest example of innovative designs we are committed to bringing to market," said Dale Bathum, Vice President of Product for Crocs. "From our recent sneakers introduction to our new translucent collection, the first to incorporate TPU with our proprietary Croslite technology for sleeker designs, we continue to advance the ways in which we utilize our proprietary material."
While only a limited quantity of Crocs Chameleons™ shoes will be available to the public on Friday, May 13, consumers who want "first dibs" on the new shoes can visit www.CrocsChameleons.com to sign up to receive a special link to a pre-sale website. Consumers who sign up will be emailed a link they can follow to purchase Crocs Chameleons™ shoes online 24 hours before they go on sale to the public.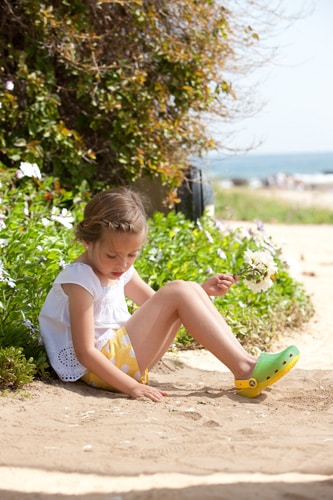 Additional quantities of Crocs Chameleons™ shoes will be available later in the summer, just in time for the back-to-school shopping season. In 2012 the collection expands, with consumers seeing more evolutions of this new color-change technology from Crocs.
---
Related Articles:
---