My boys love to paint but often I find that I don't have the 'array' of colors on hand that they would like to complete their projects.  While at an event in New York City last month I had the chance to preview Crayola's Paint Maker set.  Impressed with the concept, I will more interested to see how it would work once my boys got a hold of it.
In the box Crayola includes a lot of accessories to ensure success. The main unit has space for 15 little pots of paint, a place to hold your brush, the bottle of paint base and color strips.  In the middle of the set their is a double gear mechanism that serves as the shaking station once your paint is ready to be mixed.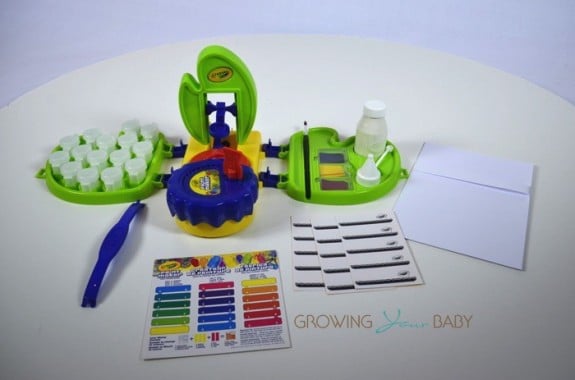 Crayola also includes a color key chart, 75 color strips, 15 pots for holding the customized paint and some paper.
The color key shows the proper combination to create 18 different shades of paint.  The perfect mix, is 5 strips per pot.  If you follow that you will have enough color strips to create all 15 pots.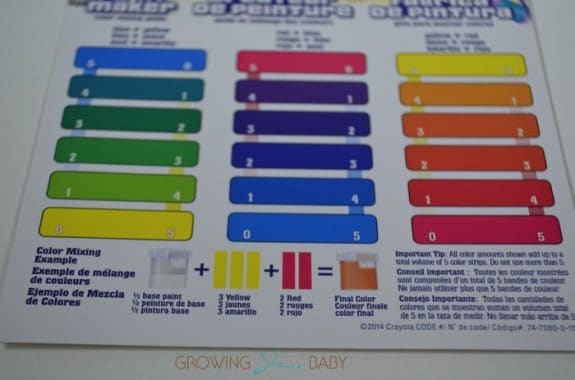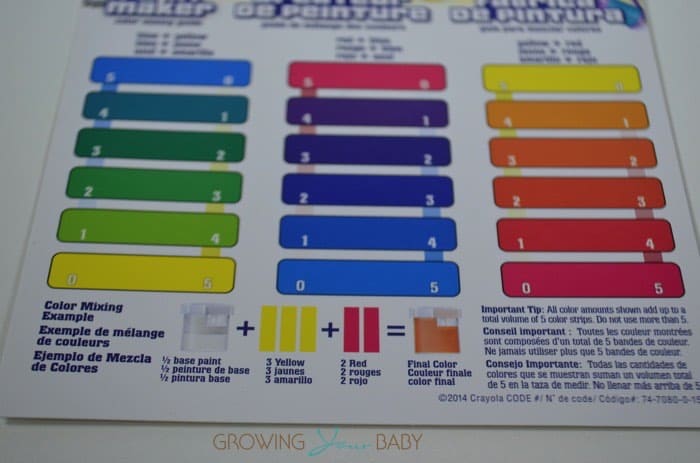 To get started all kids need to do is pick a color, get their color strips ready and then combine their strips with the paint base in the pot.  After this is done, they pop the pot into the shaking station and stir.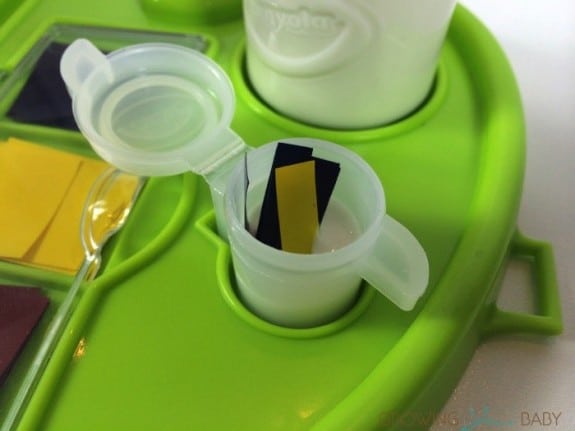 The instructions say that it should only take about 30 seconds for the paint to mix, but we found it to be longer.  The shaking station is fun, but I found it to be faster just shaking the pot back in forth in my hand.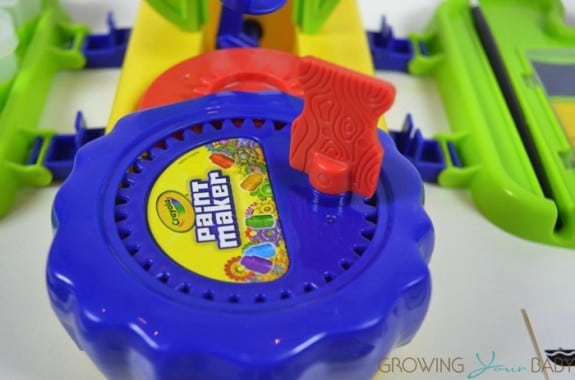 Once it was mixed, my kids were pretty happy with the colors  that were created and they loved that they were in control of the outcome.  You don't get a lot of paint from one pot, but there is enough to add an element to a picture.
To ensure you don't run out you can also buy a refill kit($10) that includes 75 additional color strips, another bottle of paint base, 5 additional pots and more paper.
I would recommend the Crayola Paint maker Set to little crafters as it is a great way for them to understand the science behind how colors are created and it also gives them more control over their artwork!  Both my kids, 5 and 9 were able to make their own paint without creating a big mess – which was a win for me.
Plus, the sets folds in when your are done to give it a smaller footprint for storage.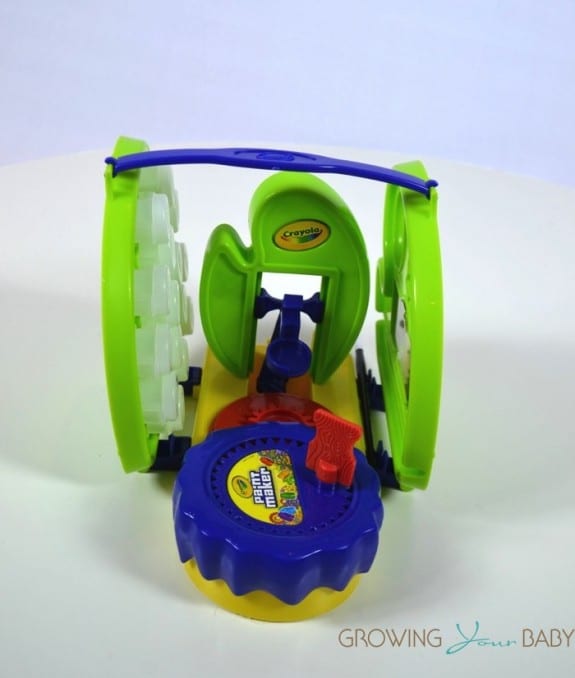 I created a video to demo the set.  Please check it out below:
---
[ad]