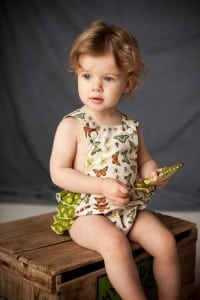 With a love for eco-friendly items I fell in love with the modern, eco-friendly and vintage-inspired clothing for babies and girls, by The Measure.
All designs are created by hard working mother Kiki.  She loves nature and believes in the transformative power of clothing.  Her mission is to give you special pieces you and your daughter will cherish and hold dear.
Browsing through her line you'll quickly notice how versatile her clothing is; whether at play or our for a nice lunch with family your little girl will be dressed appropriately.
She says her collection is a fine line between modern and vintage and will be wearable for years.  Most of her dresses are build to grow with your child, becoming a tunic and later a top as they grow taller.
I love the details from ribbons to ruffles. Probably my favorite item in the collection is the petticoat – LOVE IT!  My only wish is that I could wear it myself.
Many items in The Measure collection are made with 100% upcycled, repurposed men's button-up shirts, giving you the piece of mind that you're doing something great for the environment.
One look at The Measure shop and I'm sure you'll agree with me that their collection is not only functional but beautiful and a must for your little girl.
---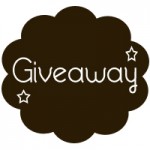 GIVEAWAY:  The Measure is offering ONE Growing Your Baby reader the opportunity to win a $30.00 gift certificate to their shop!
Congratulations to our winner: Shannon
---
[ad]