Upcycling goes beyond sustainability – it is creating something new and possibly better than the original! SANDbags are the perfect example of upcycling done right. Designer Paulette Sand Gilbert uses a little ingenuity and imagination to repurpose fabric into beautiful handmade bags.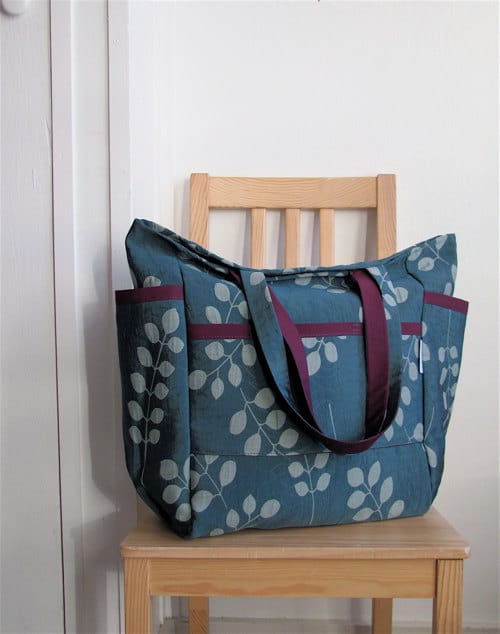 SANDbags are carefully crafted from rescued clothing, curtains, linens and even tablecloths, with signature reinforcement, sturdy straps and double-stitching. Lightweight and durable, these bags are ready for anything, whether it's a trip to the Farmer's Market or an outdoor play date.  One of the best things about these bags – they are machine washable! Needless to say, SANDbags make great diaper bags with ample storage and enough pockets to keep you organized.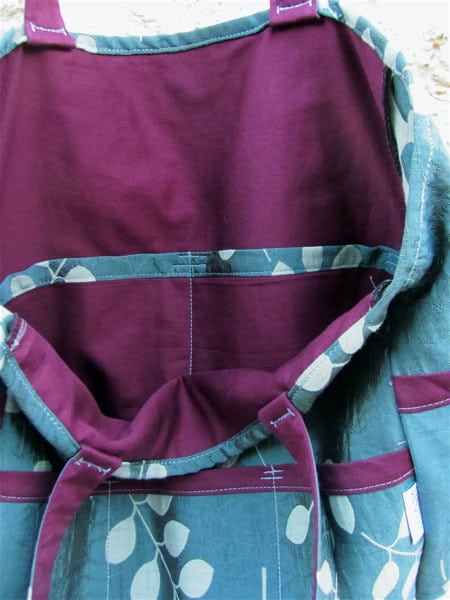 Of course there are a variety of looks to choose from, so there is something for everyone. For the trendy mom-on-the-go, check out Her Royal Majesty, a Japanese grey crown print weekender or diaper bag. This shabby chic tote pairs a modern taupe print with buttery yellow or hot pink lining for a fun pop of color.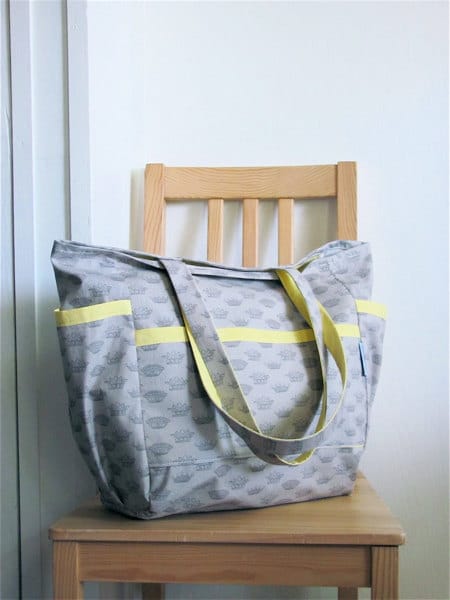 If you're a vintage queen, Maxine's Sweet Houndstooth market or diaper bag is right up your alley. This little gem sports a classic print and energizing bright colors to put some pep in your step while running errands or heading to the park.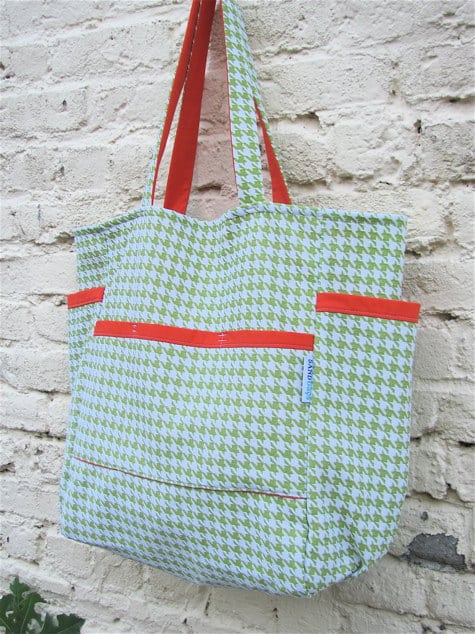 SANDbags are your go-to bag for any occasion, versatile enough to hold everything from a bottle of wine to a bottle of milk. Browse the SANDbags shop on Etsy, and if you don't see a design that melts your heart, Paulette can create something custom for you
---
[ad]