Less than a week after Mark Zuckerburg announced that he would take 2 months paternity leave following the arrival of his baby in the new year, Facebook announced it's extending its parental leave policy to full-time employees outside the United States.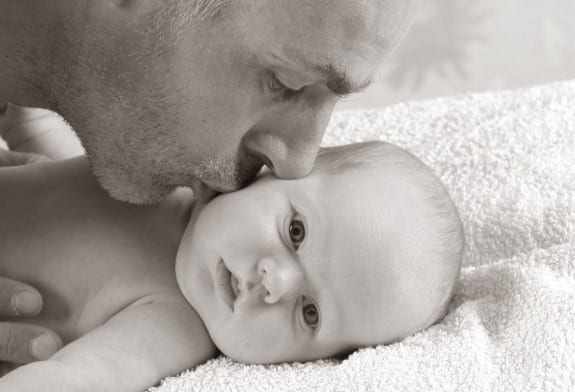 Maternity leave offered to Facebook employees around the world is already four months, and the benefit was available to both moms and dads in the United States.
Currently, new dads working for Facebook outside the U.S. currently get a minimum of four weeks' paternity leave, with more time offered in locations where required by local law.
On January 1st, the company will raise their parental leave time for dads and non-custodial same-sex partners to four months. The new change puts the paternity leave outside the U.S. on par with maternity leave at Facebook workplaces around the world, and extends the benefit to same-sex couples.
"In reviewing our parental leave policies, we have decided to make this change because it's the right thing to do for our people and their families," human resources boss Lori Matloff Goler said in a post on her Facebook page.
"This expanded benefit primarily affects new fathers and people in same-sex relationships outside the U.S."
The paid time off can be taken any time during the year after a baby is born and includes adopted babies.
In recent months tech companies having been upping the ante on their maternity and paternity leave policies in an attempt to stay competitive in the tech field.
According to Time.com here are some other paternity leave policies in the tech field:
Apple offers fathers and other non-birth parents a six-week paid leave.
Change.org offers 18 weeks paid maternity, paternity, and adoption leave.
At Google and YouTube the primary caregiver (gender neutral, includes adoptive parents and surrogates) is given up to 12 weeks paid "baby-bonding leave." The non-primary caregiver receives up to seven weeks of paid leave.
Microsoft offers all new mothers and fathers (through birth, adoption, or surrogacy) will receive 12 weeks of paid leave.
Pinterest gives dad 4 weeks paternity leave.
Reddit has a 17-week paid parental leave policy
Twitter offers dads and other non-birth parents 10 weeks
Yahoo offers eight weeks for fathers and non-birth parents.
---
[ad]