Perfect for travel or as a compact alternative to a full size seat, the Fisher-Price SpaceSaver High Chair is a great option for new parents.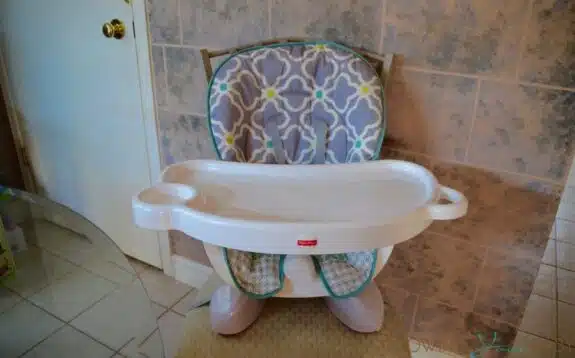 Out of the box there is a bit of assembly required, but in just 10 minutes your will be on your way.
To accommodate tables of different sizes, the seat itself offers 2 height adjustments and attaches to most chairs using an adjustable strap on the bottom and at the back.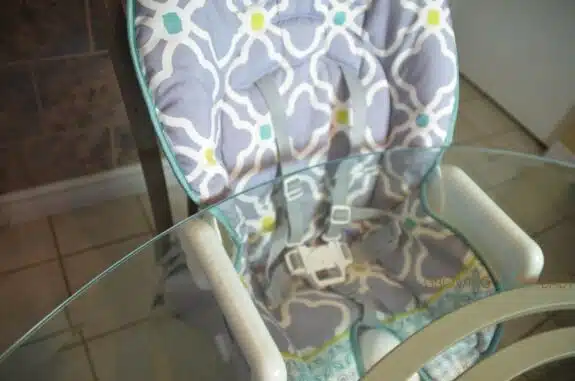 There are also 3 recline positions and a 5-point harness system to keep your baby comfortable, and in place.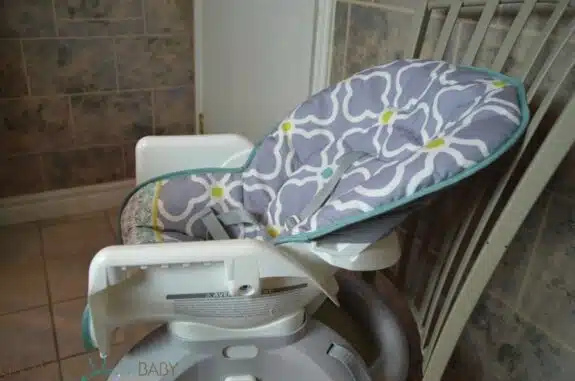 Ideal for messy mealtimes, the seat pad is designed with a Nano-Tex fabric that is machine washable. Parents can also swap out the seat pad for a different pattern if they are re-decorating, looking for something fresh for a new baby or the old one is worn out.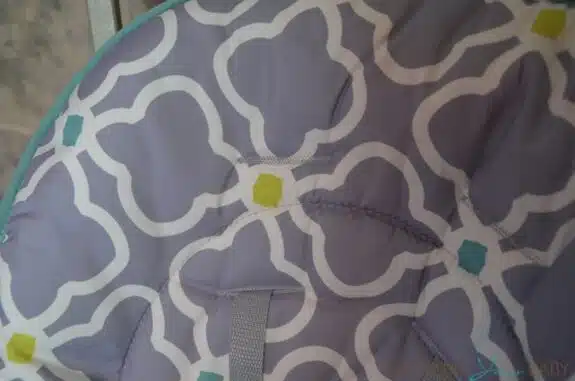 The seat comes with a full size dishwasher-safe tray that has built-in cup holder and Fastfinder™ Link that you can attach toys to!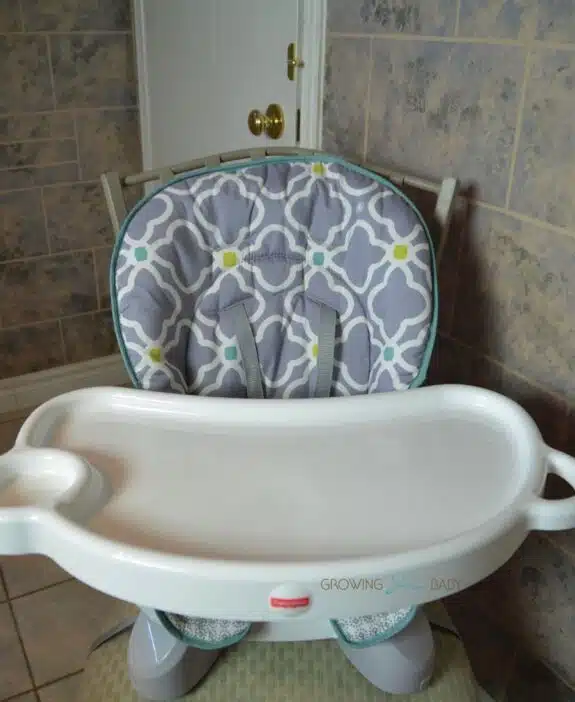 We like this seat as a more economic, space friendly substitute to a full sized highchair. It doesn't take up extra space in your kitchen and can be tucked away under the table when not in use. It could travel if you need to use it at grandmas or at a restaurant, but it is not designed to fold up.
To see the Fisher-Price Space Saver High Chair in action please check out the video below!
---