What was supposed to be one the best days of Mélissa McMahon's life turned into a nightmare when her newborn baby was stolen from her hospital room by a woman disguised a as nurse.
As the couple struggled with the thoughts that they'd never see their baby again, the photo of the suspect went viral on Facebook, which helped the police locate the woman and baby in under 4 hours.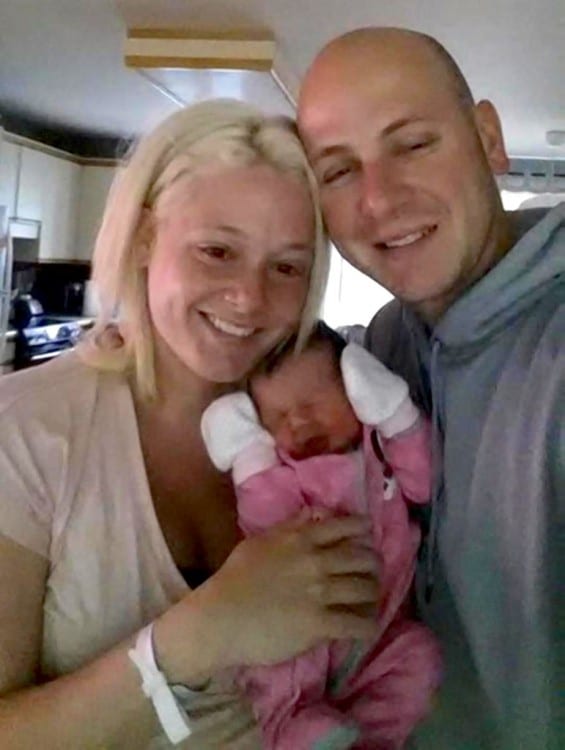 On Monday, the day before their daughter's first birthday, Mélissa, her partner Simon Boisclair, and their daughter Victoria joined Facebook officials in announcing the company's plan to share Amber Alerts in the new feeds of their Canadian customers.
"Last year we had success with Victoria and we are just hoping that every child missing in the past or in the future will have the same help as us," Mélissa said.
Amber Alerts alone give useful information, she said. "But then when Facebook is involved, there is an incredible speed" in the sharing of the information.
"In our case the information was shared hundreds of thousands of times in just one hour… People were searching everywhere, the police as much as the citizens."
"Amber Alerts are rare and they are highly effective," said Jordan Banks, managing director of Facebook Canada.
"The most valuable thing we can do is get information out to the public as fast as possible," he said in a statement.
"By getting the right information to the right people at the right time through targeted Amber alerts on Facebook, we hope to reunite missing children with their families faster."
Pina Arcamone, director general of the Missing Children's Network, said Facebook is uniquely positioned to help with Amber Alerts.
"When a child disappears, every second counts and statistics have shown that the rapid dissemination of information greatly increases the chances of locating a missing child, safe and sound. Facebook's geo-targeted alerts will give Amber alerts an expanded social media and Internet presence, thus greatly enhancing our abilities to quickly recover the child."
---
[ad]