Kelley McKissack and her husband Aaron tried for years to have a baby on their own, but after they experienced three heartbreaking miscarriages, they started to believe that having kids just wasn't in the cards for them.
With only four remaining embryos from their final round of in vitro fertilization, the couple thought they were out of options until Kelly's mom offered another alternative: to act as a surrogate and give birth to her own grandchild.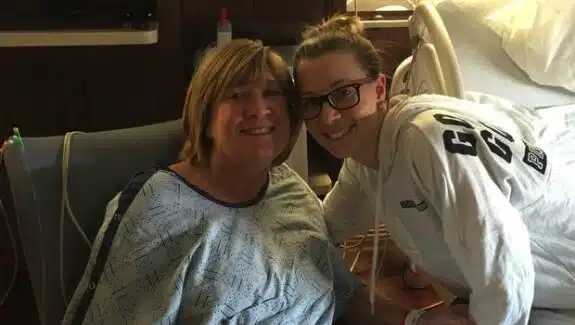 Even though 53 year-old Tracey Thompson was in excellent health, she was already seven years into menopause, and had to start hormone therapy in order to be able to carry a baby again.
The couple's dreams became a reality when an embryo was successfully transferred into Tracey's womb in April 2015.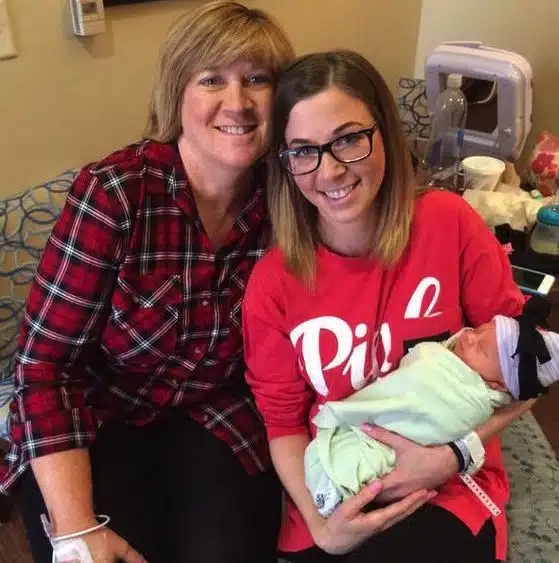 "When I was in my 20s and pregnant with [Kelley] and her brother, it was easy," Tracey said. But in her 50s, not so much. "It was difficult. It was just exhausting."
"She was a star. She exceeded all of my expectations by a mile. In other words she complained probably a fraction of what my average patient does in terms of aches and pains," Dr. Joe Leveno said of Tracey.
On January 6, at The Medical Center of Plano in Texas, Tracey gave birth to a healthy 6-pound-11-ounce baby girl Kelcey McKissack by c-section.
"They pulled her little head out and that was the most amazing thing I've ever seen in my life. Ever."
The baby's unique name was created by combining her mother's and grandmother's names, Tracey and Kelley.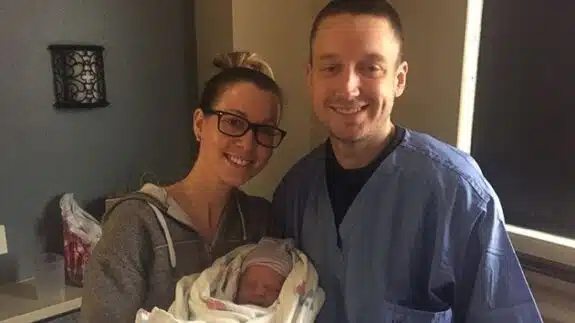 The family is sharing their story to spread the word that surrogacy is a viable option – especially for those where assisted conception has failed.