Even though today is Earth Day nothing has changed at our house. We do what we can everyday to reduce the amount of waste that our household produces.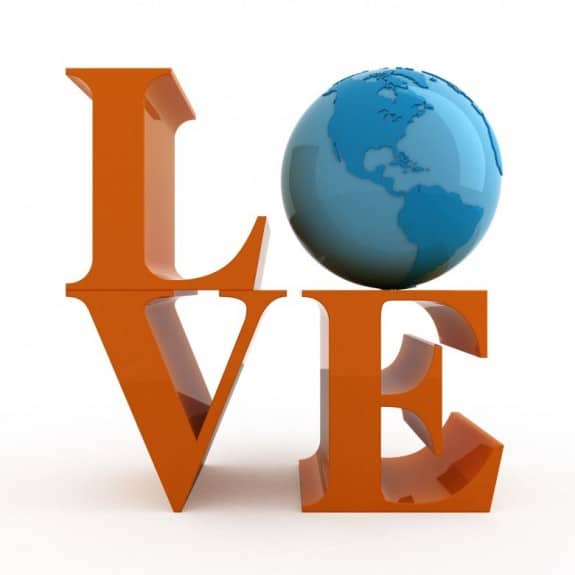 Each year I try new things and add new practices to our household. So, instead of telling you what you can do, I have decided to list what we already do and maybe you will see something that may work for your house.
Changes we made this year:
Re-usable grocery, produce and snack bags

– Last year our local grocery store introduced some reasonably priced grocery bags that can be used over and over again. Seeing how much plastic we saved made me think of other ways I could use re-usable bags around the house. This led me to reusablebags.com. Here I bought re-usable produce and snack bags, both products I use regularly. The snack bags are great because some are machine washable (Itzy Ritzy) while the produce bags are made of a tight mesh that has been extending the life of my produce by 3 or 4 days.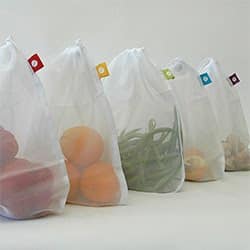 Re-usable water canisters

– This year we have made an extra effort to reduce the number of water bottles our household uses. Now, each member of the family has a re-usable water canister that we bring with us everywhere and we haven't bought a case of water since last Summer.
Green box food waste recycling – About 5 months ago our neighbourhood was FINALLY allowed into the Green Box Food Waste program and this has dramatically reduced the amount of waste our family throws out. Food waste including meat, bones, paper towels, coffee/tea, pet waste and shredded paper can be placed inside the paper bags that are provided. The only thing this program is missing is the ability for families to have disposable diapers and sanitary products recycled, something a neighbouring city is offered.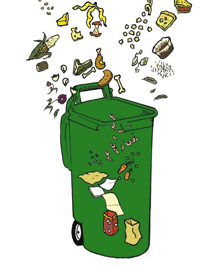 Things we already do:
cloth diapers – I have used cloth diapers with both of my boys and love them. To save on energy while washing I let the diapers dry half way and then put them into the dryer just to fluff them up. If you buy the right cloth diapers and take care of them properly you will be able to use them for more than 1 child. The diapers I used for my first son still work perfectly for my youngest.

breast feed

– I nursed my first son for 6 months and pumped for 18 months. My youngest is still breastfeeding at 15 months with no signs of weaning. The amount of resources and money we have saved by having him breastfeed for so long is unbelievable. If you think that the average child goes through a huge can of formula every 2 weeks, this would mean that we have saved thelandfils 30 of those huge cans and all of the water that goes with it!

recycle bottles, cans and newsprint

– for years we have been recycled anything that can be. Every year our city adds new materials that can be re-cycled and every year we find new ways to reduce the waste we throw out.

clean with eco-friendly cleaners

– Last year I cleared out my whole cleaning cupboard and replaced it with Seventh Generation cleaning products. Knowing that my kids can't harm themselves if they get into my cleaning products and having cleaners that don't put toxins into home gives me piece of mind. This has been one of the toughest things to change in our house as my husband believes that the windows can be cleaned properly unless you use 'windex' and the toilets and bathrooms will only come clean with 'comet'.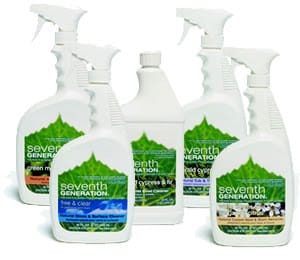 buy products that are made from re-cycled materials

– So many amazing companies create products from recycled or reclaimed materials. Plastic toy company Sprig mixes recycled plastic with sawdust to create a product that can be used for years, if not decades. Plan Toys uses rubberwood trees that no longer produce latex and are usually cut down and burned. Hape Toys produces many toy collections out of Bamboo, the fastest growing plant in the world. We have toys from all of these companies in our toy box. Additionally, our paper towels and many of our paper products are made from recycled

All natural lawn service

– A couple years ago I did a lot of research into a natural lawn care service. Knowing that my kids are running around our backyard barefoot made my husband and I want to put a product on our lawn that would be safe for them and everyone around us as well. If I had my way we would have chickens in the back yard running around keeping everything neat, but unfortunately we live in a sub division and this is prohibited in our city. So for now we live with a few weeds and do what we can to reduce the chemicals.

use water collected from our de-humidifier to water our plants

– It's a small thing but we try to use water collection from inside the house to water our plants.

we use cloths and towels to wipe counters, windows, dirty hands or running noses

– Even though we have paper towel in our house I have made an effort to only use it for big messes that our kitchen towels can clean. Old towels cut into cloths, hand towels and baby cloths are our way of cleaning almost everything around our house including dirty noses. The good part is that if we do use paper towel, it can be recycled in the Green box our community has recently introduced.
Future plans – as with anything there is always room for improvement. The 3 things I would like to do this year would be to get a rain barrel, upgrade some of our old appliances to more energy efficient ones and change a couple of the windows in our house that leak heat/cool. The rain barrel has been something I've wanted to YEARS but we are never lucky enough to get one at the local $25 rain barrel sale day put on by our city. After waiting for more than 10 years, I feel like this is may be our year – if we get up at 2am to stand in line…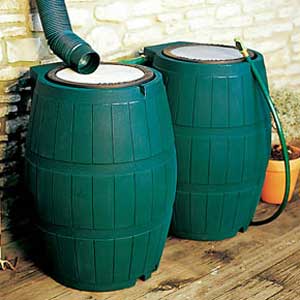 While Earth Day is a great day to create awareness about the changes everyone can make, it doesn't mean a thing if you don't actually do anything. The best way to start is to make one change now and then add more as time goes on. It really is amazing how small things really do make a difference.
Happy Earth Day!
Related Articles:
---
[ad]