With living spaces shrinking all over the world designers are really taking kids furniture to the next level by creating pieces that pack a lot in to a small space.  One of my favorite bedroom pieces for kids is the loft bed, and the many variations of the design. IO Kids Design Bunk Pod is all-in-one place for children to sleep, store and study.
This unique multi functional design has been created to grow with a child from an early age right through their teen years. The standard unit can transform easily from a bunk to two stand alone beds or into a day bed and work station with storage.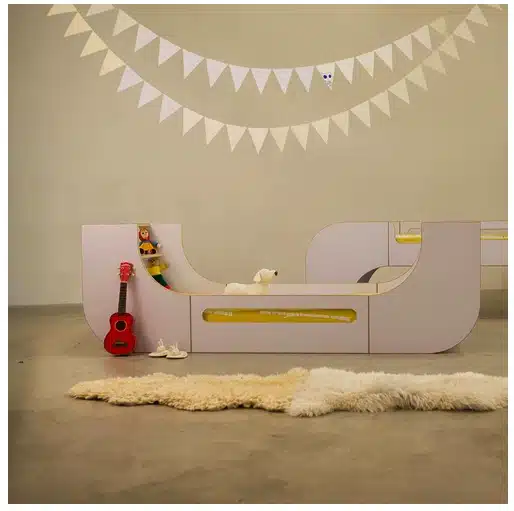 The advanced IO BUNK Pod serves as bunk bed or 2 stand alone beds and in addition it can be used as a bed and work station.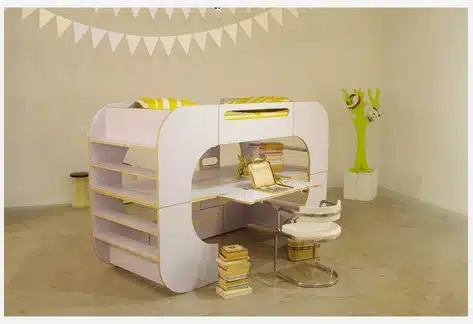 IO beds are made from strong and durable Scandinavian birch plywood . The laminate layer provides extra protection so it is long lasting and grows with your child.
---