Reality TV star Jade Goody died in her sleep today, after a long public fight with cervical cancer.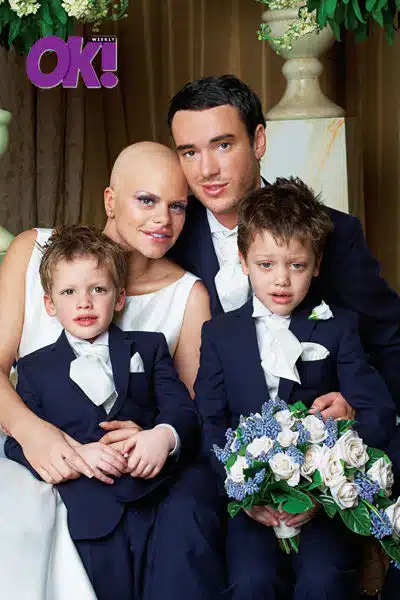 The brave star died with her mother, Jackiey Budden, at her side at her home in Upshire, Essex, England at 3:14am.
"My beautiful daughter is at peace," Ms Budden said.

Speaking outside her home, wearing pyjamas with a coat over the top, she added: "Family and friends would like privacy at last."
Referring to how her public battle with cancer has raised awareness of the disease, Jade's publicist Max Clifford said:
"I think she's going to be remembered as a young girl who has, and who will, save an awful lot of lives.

"She was a very, very brave girl. And she faced her death in the way she faced her whole life – full on, with a lot of courage."
Sadly, she leaves behind two sons, four-year-old Freddie and Bobby, five.
Related Articles:
---