Congratulations to Kelsey Grammer on the safe arrival of his fifth child; first with wife Kayte!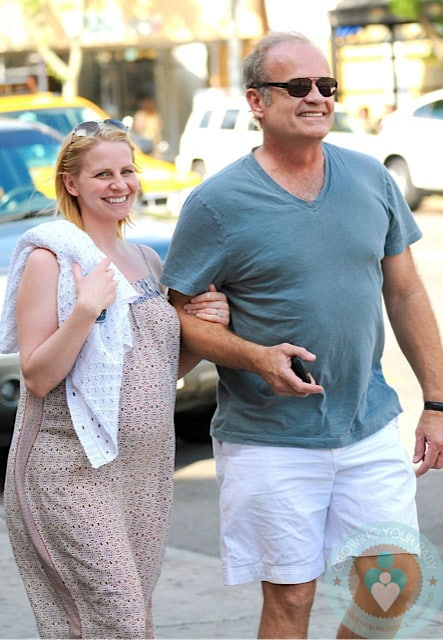 People.com reports that Faith Evangeline Elisa Grammer arrived at 1 a.m. on Friday, July 13 in Los Angeles weighing 6 lbs., 2 oz.
"We are thrilled," the couple said shortly after Faith's arrival "Mother and child are in excellent health."

"We were ecstatic earlier this year, when we announced that Kayte was carrying twins. Tragically we lost the little boy shortly thereafter," the new parents, reveal in a statement.

"This was not something we cared to make known publicly at the time. It was unspeakably painful and we know that people will understand our desire to keep the news private then, as we know they will respect our privacy in this matter now. A glorious birth with a lingering sadness is ours today. We choose to celebrate the life that has been given us. We proudly introduce our Faith to the world today looking forward to the days ahead and the children yet to come."
Faith joins Kelsey's older children; Spencer, Kandace, Mason and Jude.
---
[ad]