My oldest son loves to build. We stack blocks, connect them and build all sorts of exciting creations.
New this year, K'nex has introduced a Sesame Street Neighborhood Collection that is both cute and reasonably priced.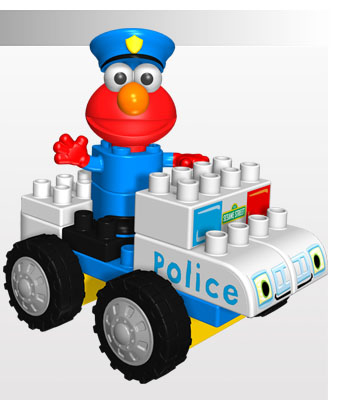 Your kids will love being able to build their own neighborhood or just play with each set on it's own.
As part of a campaign put together by Team Mom, we recently had the opportunity to build and explore.
Before I even opened the box, my boys were really excited about this set. Elmo is a bit of a celebrity around here and that, paired with the fact that he came in a set that could be driven around, made this toy a hit before it was even put together.
Our set, the neighborhood collection police car, came with 19 pieces to build Elmo and his police car. Both of my boys love this toy for different reasons. My youngest(11 months) loves Elmo's bright colors, while my oldest (4 years) uses all of the pieces to their fullest potential by making cool vehicles to drive around the house.
The way this set is configured makes the building possibilities endless. Recently, we have been working on imaginative play and this set is awesome for this. Better than conventional blocks, the K'nex collection takes building to the next level by giving kids the tools to do so much more.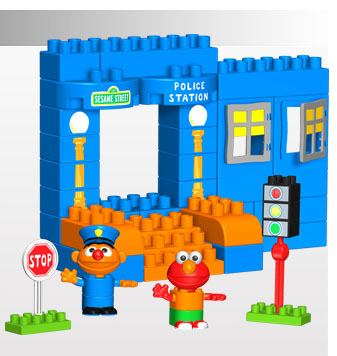 The pieces are just the right size for little hands and they fit together easily to support the development of hand-eye co-ordination.
For Christmas, we have purchased the police station($21) that goes with the our police car($10). It comes with 44 parts to build the police station along with another Elmo, Ernie, a stop sign and traffic light.
To add more to the 'town', K'nex also offers the Ice Cream Building set($10) and the 1-2-3 Brownstone Building Set($21).
I highly recommend this set as an inexpensive gift idea or stocking stuffer. It has been great to keep the boys occupied while I make dinner or clean up around the house.