It's official!  The tablet craze we are currently seeing in the tech world has spilled over into the kids toy market.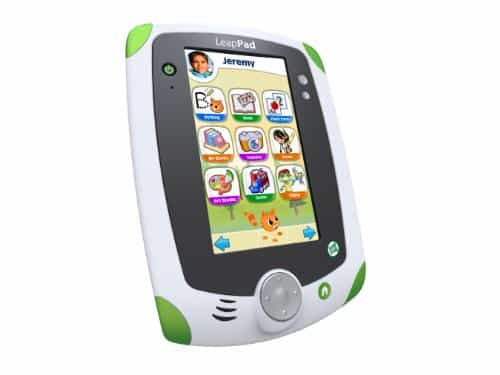 On Monday LeapFrog, a leader in children's electronics, announced that they would be introducing the LeapPad Explorer(TM).  This multifunctional learning tablet promises to usher in the next generation of learning, digital reading and personal creativity for children ages four and up.  Available beginning summer 2011 in global English markets, the LeapPad Explorer builds off the success of 2010's Educational Toy of The Year Award winner, Leapster Explorer(TM), and is designed to change the way kids learn and play.
Just like an adult tablet, the LeapPad combines the latest technology, educational curricula, and entertainment properties.
"LeapFrog created the first interactive learning experience with our original iconic LeapPad® Learning System in 1998. After 10 years of research into the most proficient ways for children to learn, we are doing it again with LeapPad Explorer," said Craig Hendrickson, senior vice president and chief product officer for LeapFrog. "LeapPad Explorer is a multifunctional learning tablet that can ignite children's imaginations and learning, but also handle a little rough and tumble play. This will be the must-have gift for all eager learners."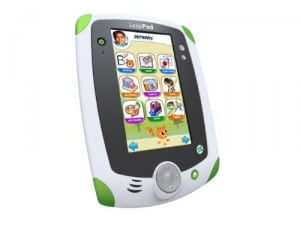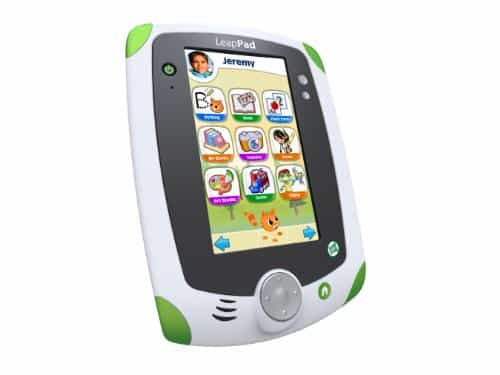 LeapFrog brings to the table (or the back seat) what parents seek and kids crave:
Breadth of Learning: The largest-ever learning library at launch: 100+ learning games, videos, e-Books, flash cards, and more, featuring kid's favorite characters. Compatible with the entire existing Leapster Explorer library.
Education: Curriculum covers everything from spelling, phonics skills and mathematics to creativity, science, music, geography, and more. Included stylus also lets kids practice writing.
Creativity: The first kids tablet with built-in camera, video recorder, microphone, and animation studio allows for creative exploration that can be shared with family and friends.
Personalization: Automatically adjusts the learning across experiences so kids can learn at their own pace.
Engagement: Tilt-sensor for game control and 5″ brilliant color, finger-touch screen create an interactive experience that puts kids in the middle of the action.
Durability: Though sleek and thin, LeapPad Explorer can withstand roughhousing and is designed for little hands.
Taking Learning and Creativity to the Next Level
As with all LeapFrog reading experiences, LeapPad Explorer can help kids learn vocabulary, phonics skills, and improve reading comprehension, but it also features interactive elements such as embedded games and animated stories to make reading even more fun.
Available beginning summer 2011, LeapPad Explorer will be sold at MSRP $99.99, with downloadable applications priced at MSRP $7.50 and up and game cartridges at MSRP $24.99.
Related Articles: