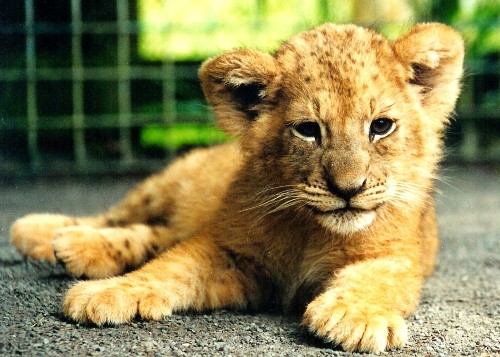 A three-month-old lion cub that was born at the Paradise Valley Springs wildlife park near Rotorua New Zealand is getting the royal treatment from a brother sister team after he was separated from his mother Luca at two weeks of age when her milk dried up.
Five-year-old Aliya and her three-year-old brother Ryan have made Chase an honorary member of their family. To help out with his care they bottle feed the lion cub a special milk formula, made up of kitten and puppy formula, eggs and liquid calcium which has helped him to grow to 12 kilos.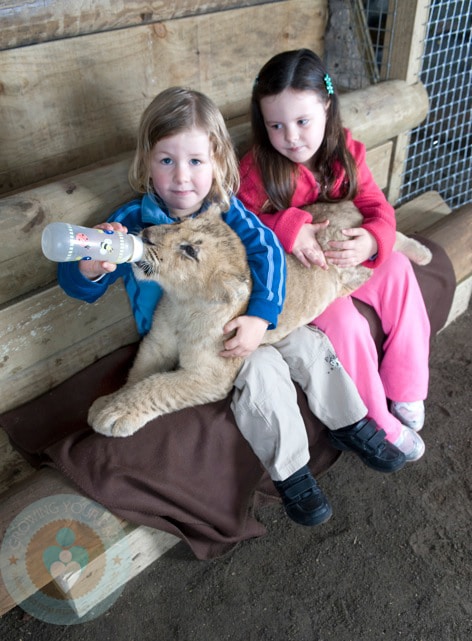 He was initially allowed free roam of the children's house, slept on beanbags and curled up in front of the fireplace, but now he spent the day with the kids at the house and the night inside a special enclosure near the adult lions, to help him bond with them.
"He still loves sucking your thumb – he just sticks it between his teeth and sucks away gently," the children's father – and manager of the park – Hayden Sanders said. "It's been like having a newborn baby in the house. He was being demand fed from 7am till 1am the next day – eight bottles of milk. We even had to burp him after giving him a bottle and had to help train him to go to the toilet."
Visitors to the park are also able to pat the Lion Cub, take photos of him and watch him play or sleep in his enclosure during the day.
---

Related Articles:
{SPLASH}
---
[ad]