Molly Sims and her husband Scott Stuber were spotted out for a stroll on Sunday headed to the park with their son Brooks.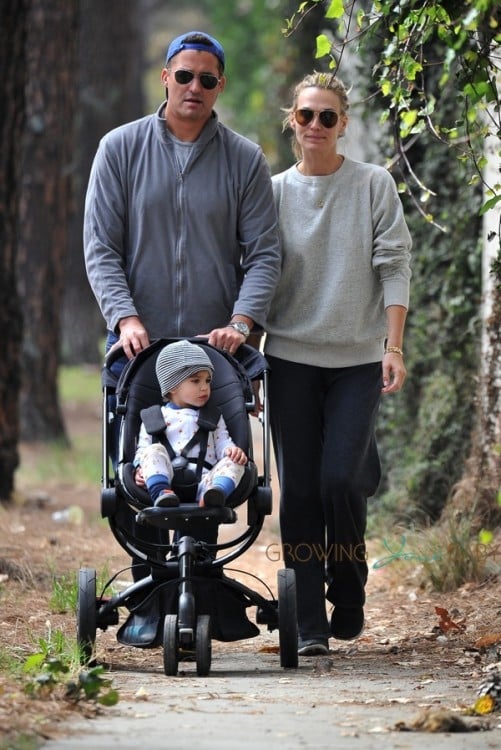 It was a beautiful day for some time together and a party in the park.  Brooks was cute in a red and blue starry white jumper, but its pristine condition didn't last for long.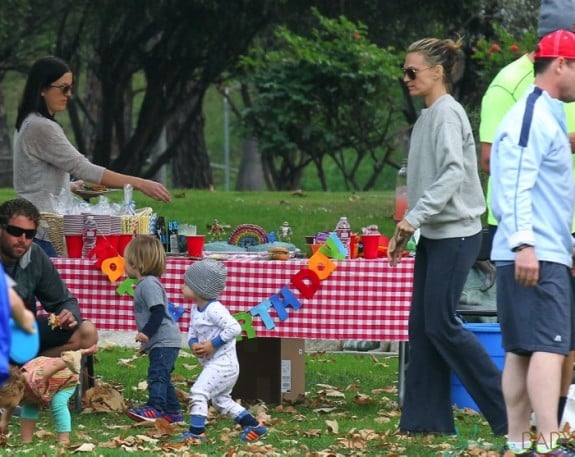 As boys do – he crawled around in the grass and muddied the knees.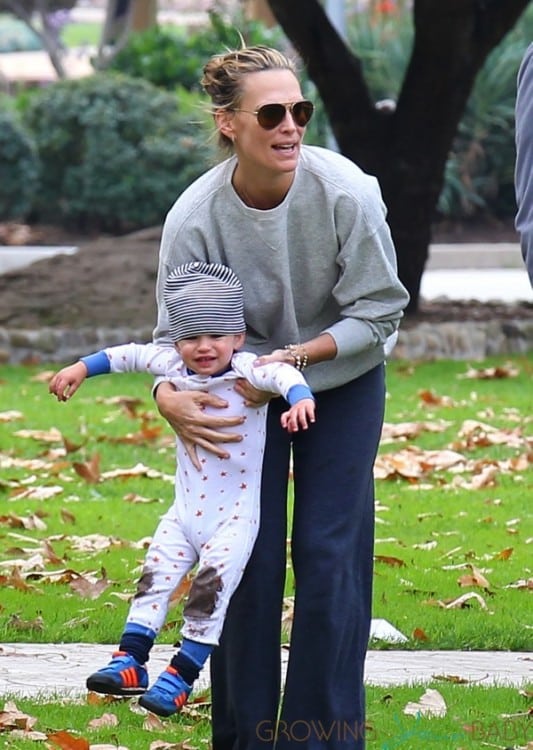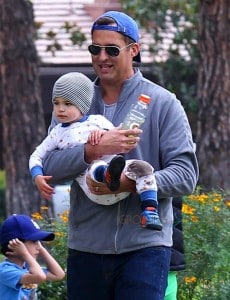 That didn't seem to faze Molly who just scooped him up and handed him off to his dad.
It has been 19 months since the actress welcomed her little boy and she recently admitted to People.com that it took her more that a year to work off the baby weight.
"It was hard work. It was hard work for almost 13, 14 months because of my thyroid issue, but once I knew what it was I got it under control."
As we saw over Christmas, she is in fantastic shape and rocks a bathing suit like a pro.
Her plan?
"I know this is going to sound weird, but I'm actually exercising a little bit less, and watching what I eat a little bit more," she says. "I find that sometimes I can over-exercise, where it actually makes me hungrier, to the point where I'm starving! So, I've been trying to cut back."
All in preparation for round two!  After all you need to stay fit while you're pregnant too…
"It's still something you have to maintain," she says, before adding. "And we're starting on baby number two, so you have to keep it going."
Sounds like 2014 could be another big year for the couple!
---
[ad]