A couple weeks ago we posted photos of Jon and Kate renewing their vows in Hawaii.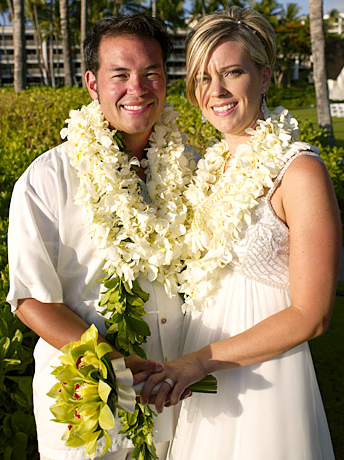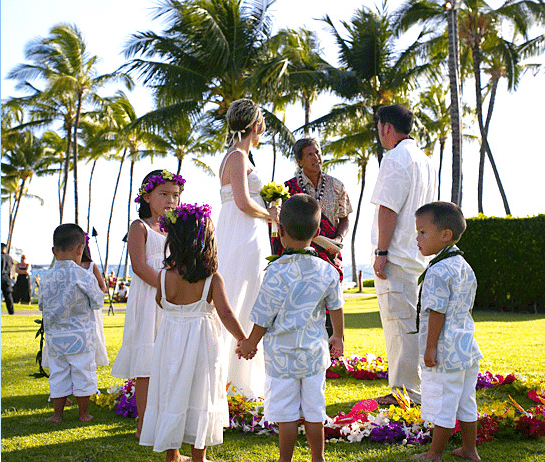 The family stayed at Maui's posh Grand Wailea hotel during the vacation that ended with the couple renewing their 9-year-old wedding vows.
For the big day, which was attended by Jon's relatives in Hawaii, the couple's daughter Mady served as maid of honor.
In true Kate style, the sextuplets all wore matching outfits, all of which were island themed.
A reader sent us this scan from one of the weekly magazines with more pictures and info. The rest of the pictures are from TLC's website.
Thanks Nicole!