When approached by the Make-A-Wish foundation, many children wish to visit their favorite theme park, or meet their favorite actors or actresses. The purpose of the foundation is to grant childhood cancer patient's greatest wishes. One New Jersey girl asked the Make-A-Wish foundation to help her fulfill her greatest desire – to meet Pope Francis.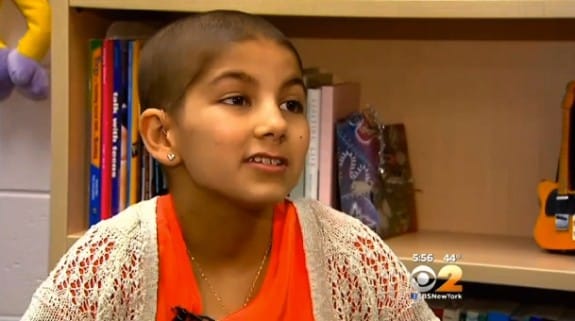 Eleven year-old Gracie West has a nickname that is as cute as she is. Gracie elaborates, "My nickname is Cookie and I have this nickname because my mom when I was little said I was going to be one tough cookie." She certainly has been living up to her nickname. After being diagnosed with Stage IV neuroblastoma last year, she has been in the fight of her life. Gracie said, "My motto is, you have no choice but to be strong, but you can choose to be happy and positive. That's helped me through a ton of stuff. I have to stay through this. I have to keep going. And then other people won't think, 'Oh I don't feel good,' like you can either be happy or sad."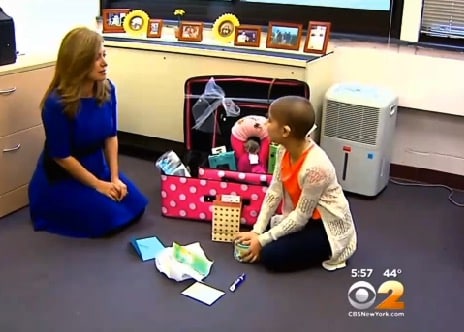 This is one little girl that knows just what she wants. So, when the Make-A-Wish foundation asked Gracie her deepest desire, she knew she would ask to meet the pope. Her schoolmates even chipped in and purchased a bunch of supplies that she would need for her trip, all in her favorite color – pink. The tough cookie found herself in a hotel room earlier this month, dressed up and all ready to meet Pope Francis. Her family secured seats at the pope's weekly audience, however, only Joe, Gracie's brother, and Gracie herself would be allowed access to the area where they were guaranteed to meet the pope in person.
When the time came, Gracie said, "I'm excited and a little bit nervous because it's, like, the pope. It's like the closest thing to God, so I'm excited." However, when that special moment came, Gracie was almost shoved aside by an overly-eager adult trying to shove a gift onto the pope. But big brother Joe, was there and held his ground, capturing his little sister's once-in-a-lifetime moment on his cell phone. Joe said, "I just wanted to put her forward to make sure she got the blessing." Even Vatican TV captured the moment. Afterward, Gracie was on cloud nine, and said, "It's amazing because he's like the closest thing to God, and he gave me and Joe a blessing. It's just like crazy."
Gracie and her family share that their faith has been a driving factor in getting this far, and it is what they lean on to keep them going. Gracie said, "It's just going to make my faith stronger. It's going to help me more. I feel like it's going to help me through stuff more." After nine rounds of chemotherapy, Gracie is still pressing on and moving forward with her life, she even wants to become a pediatric surgeon when she grows up.
Mom Sharon West said, "Nobody ever said it was going to be fair. You could always ask why us? Why this? But at the same time, you can say why not you? Getting angry, what is that really going to do? We have to really focus on the positive and the next step and different ways that we can do things to make a difference." West is in awe of her daughter's strength, saying, "Grace is amazing she's always…just positive."
---
[ad]