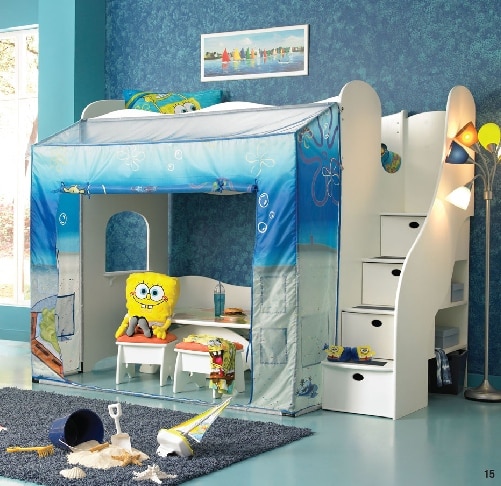 We are currently in the market for a bedroom set for our youngest son and because we bought our oldest son a loft bed, we are hoping to get some just as cool for our little guy.


During my search today I came across Nickelodeon's new collection of kids furniture by Lazboy. A store close to us carries most of the line so I was also lucky enough to get to see most of the pieces in person.
Designed for kids from pre-school straight up to teens, Nickelodeon Rooms has a wide selection of pieces and options to choose from, so each room can be as individual as your child. Kids can create unique and personalized places to play with friends or play the latest video games, hang out or hit the books.
Each collection is designed with versatility and functionality in mind to keep up with the ever changing needs and interests of kids – while keeping pace with them as they grow. And there are plenty of places to store or display stuff, because we know that kids today always seem to have more stuff than they (or you) know what to do with!
In true Nickelodeon style, the whole collection features bright colors, animated graphics and green slime that glows in the dark!
---
Related Articles:
---
[ad]