Exciting news!  Parents who have been waiting to get their hands on the doubles kit for the Orbit G2 stroller can pre-order one now.  The Double Helix Stroller Frame(includes the G2 stroller) will ship on October 8th, and will be priced at $750 plus the seats.  If you already have a G2 and just need the additional chassis the price for the upgrade kit will be $350 plus the additional seat ($280 stroller seat).
The Helix upgrade kit includes a new shopping basket, a pivoting handlebar with the shade pad and tablet holder and the chassis with smarthub, which can be used with Orbit's infant car seat, stroller seat, bassinet, and toddler car seat.
With the new Helix parents with children all ages are covered.  If you have twins, are expecting a second child, or just want to make sure you can swap out seats as your children grow from infant to toddler, this new stroller will accommodate you.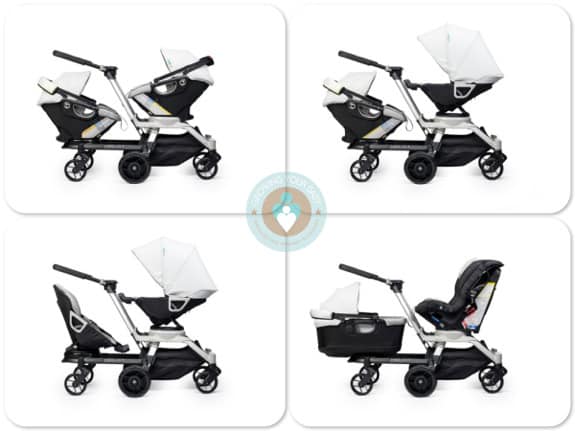 It also can be easily installed or left in the vehicle if you are shopping with just one child.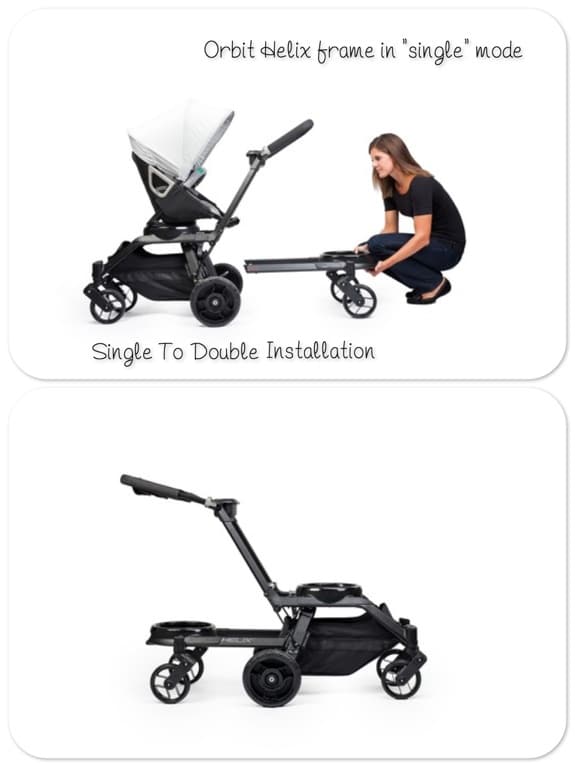 Unique to any double on the market the Helix stroller has 6 wheels and 24 QuadShock™ shock absorbers, allowing it to be easily maneuvered over various terrains.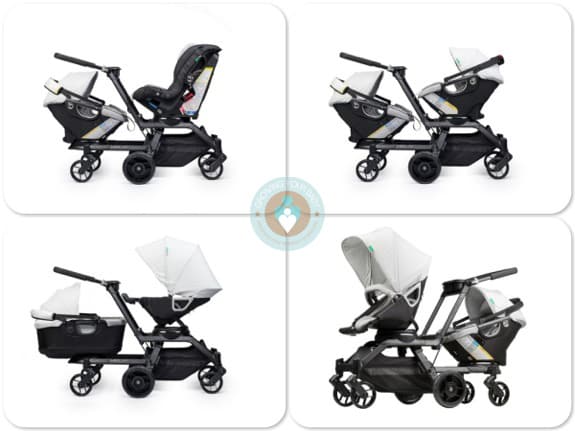 As always, Orbit Baby's strollers and car seats use fabrics eco-certified safe by Oeko-Tex®.
Dimensions:
handlebar heights: 35 – 45 in (89 – 114 cm)
width (unfolded): 24 in (61 cm)
dimensions (folded): 32L x 19W x 15.5H in (81L x 48W x 39H cm)
Weights:
with SmartHub Attachment (double mode): 26 lbs (11.8 kg)
without SmartHub Attachment (single mode): 19.2 lbs (8.7 kg)
---
For more information please visit OrbitBaby.com