Pediped has long been a favorite in our house.  Their shoes are fashionable, well made and comfortable for my busy kids.   As we head into Fall,  pediped has debuted some cute new styles for kids of all ages!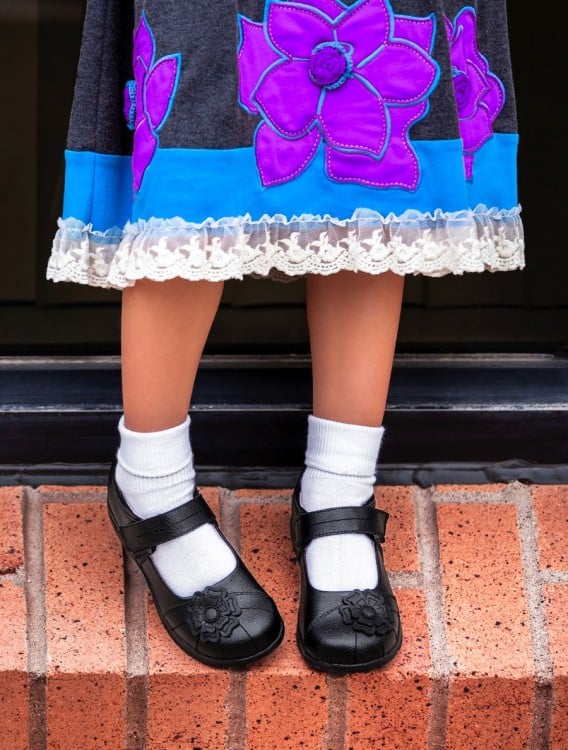 For little boys, newborn – 24 months, parents can expect some cute new styles that are both sporty and perfect for dress up.  The originals collection is perfect for little ones who are learning to walk.  The soft design offers the ultimate flexibility, while the diamond leather tread ensures they are slip resistant.
Clockwise below are the Norm(grey), Franklin(chocolate), Cliff(white) and Clive(navy, gingersnap).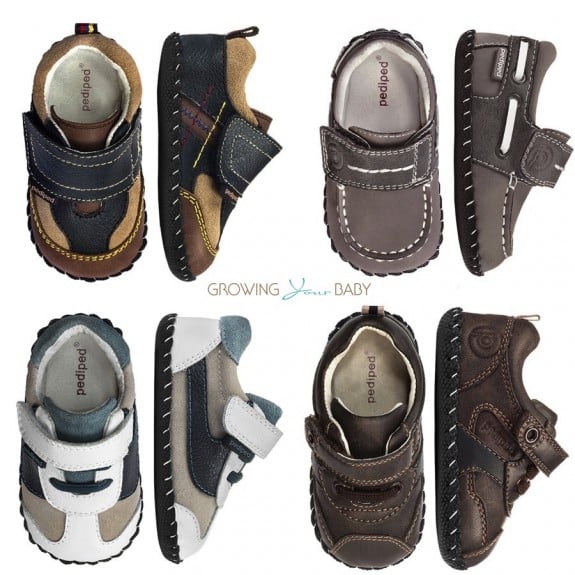 For older boys, there is a large selection of styles that can be used on the basketball court, or while out for a family occasion.  pediped has designed a good portion of their collection to be breathable, machine washable and durable for busy kids!  We also love that many of their shoes cross over, and can be used for the park, a forest hike or a nice dinner out.
(1. Force, 2.  Gherig, 3.  Jake, 4. Highlander, 5. Scout, 6. Lionel)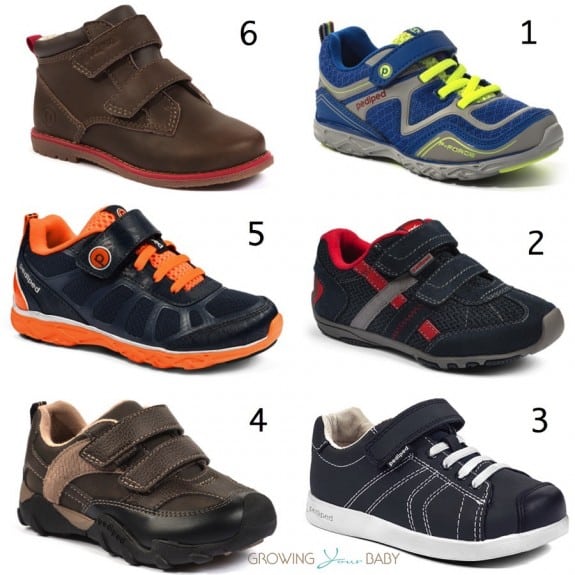 We recently grabbed three pairs of shoes for our boys. Below I talk about what we love about each style. Check out the video!
For little girls, newborn – 24 months, Pediped has designed some absolutely adorable styles that are complete with flowers, cupcakes, hearts and owls!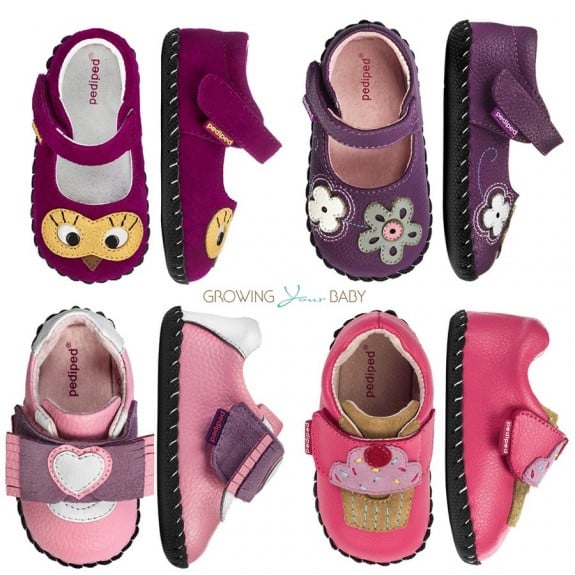 For older girls, there are more sophisticated styles that can go from playtime to party time.  From Mary Janes and ballerina flats to lightweight runners and winter boots, pediped definitely has every covered!
(1.  Flex Angie, 2.  Grip N Go Lorraine, 3.  Flex Force, 4.  Flex Delaney, 5. Flex Angie, 6. Grip N Go Starlight)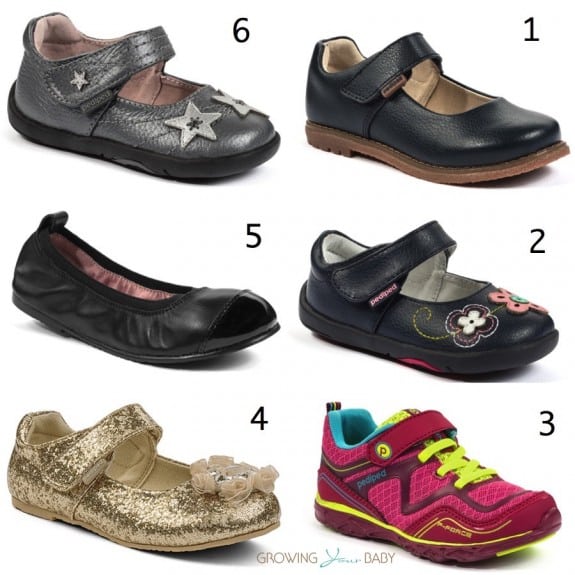 Plus, new for Winter pediped introduced the Kenadi boot in conjunction with a corresponding support campaign for the Kenadi Jean Weis Foundation (www.teamkenadi.com). This beautiful brown boot was named after a young pediped customer, Kenadi Jean Weis, whose grandmother reached out to pediped for custom sized soft-soled shoes for her special needs daughter. Moved by the request, pediped developed an exclusive shoe just for Kenadi, who came to be known for her adorable pediped shoe collection.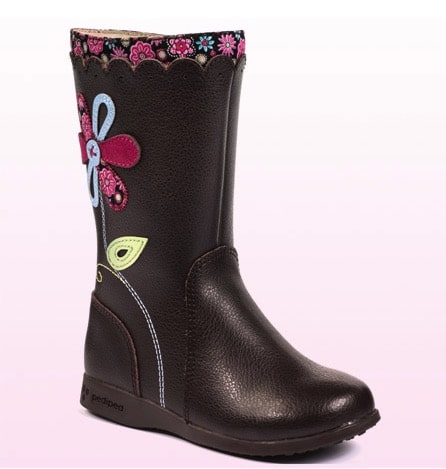 Kenadi passed away unexpectedly in 2014 at the age of just 5-and-a-half. pediped named the boot in her memory, which embodies her fun and exceptional spirit. The boot features unique petals, colors and patterns, making it truly one-of-a-kind, just like Kenadi.
The boot is available to purchase for $79. Everyone who purchases a pair of Kenadi boots will receive a "Kolor for Kenadi" package that includes a postage-paid card featuring a butterfly to color and send back to pediped. All butterflies collected will be used to create a wall of honor for Kenadi at the pediped headquarters and the butterflies will ultimately be given to Kenadi's family to keep forever. pediped will donate an extra dollar to the Kenadi Jean Weis Foundation for each butterfly returned to the company from now until January 31, 2016.
---