As a mom I am always looking for products that make our life easier. The bane of my existence may just be the 20 pairs of shoes that are sitting at my front door – runners, sandals, flip-flops, boots, water shoes…
But Stride Rite is looking to fix that with the introduction of their new Phibian shoes.
Designed with a light UVA upper, these sporty shoes can go from park to pool. For this reason, they were our shoe of choice for our recent trip to Orlando. Looking to keep our suitcases light, I wanted to bring something that they could use at the theme parks, and also to the pool and beach. The Phibians fit the bill on all account.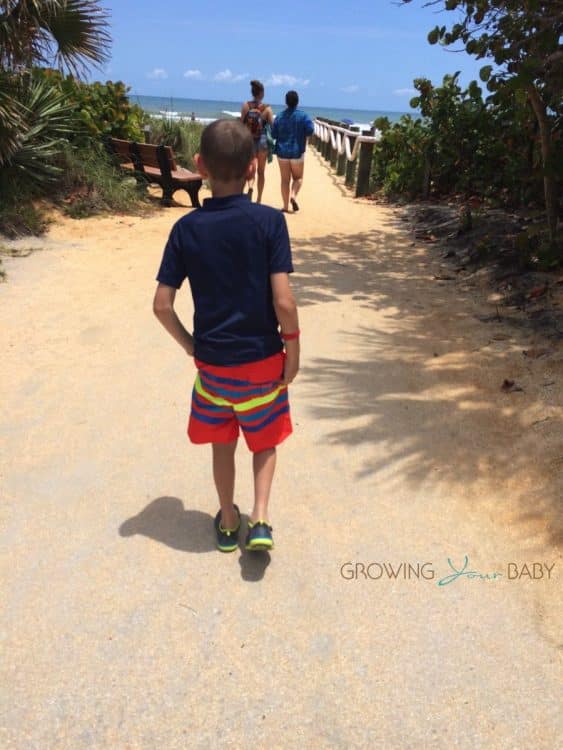 They are stylish, are created to look like running shoes, but have holes in them to allow sand and water to drain easily.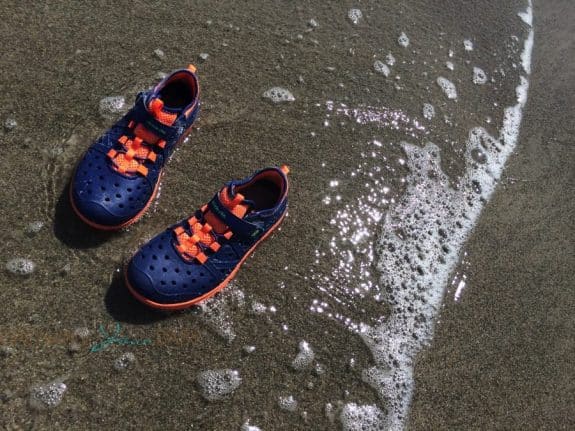 They can be worn with or without socks and rinse off quickly if they get dirty.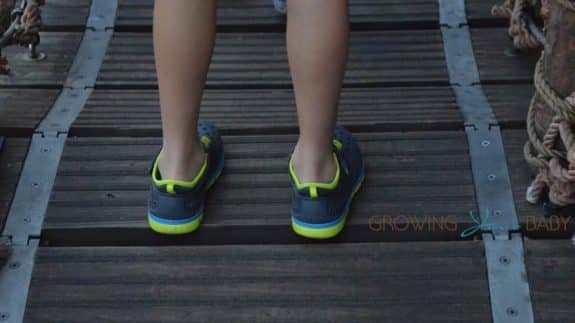 Stride Rite has added a mesh liner around the back of the shoes to prevent the shoes from rubbing on the back of your child's feel and the same liner to the top of the shoes to give it a snug fit.  The soles are also non-marking, and there is also a grip zone at the bottom of the shoes to prevent slips in wet areas.
During our trip to Florida, my boys wore these shoes to the theme parks for 7 days, to the pool and at the beach. We didn't have any issues with blisters and I loved that they could cleaned easily when they ran through the mud.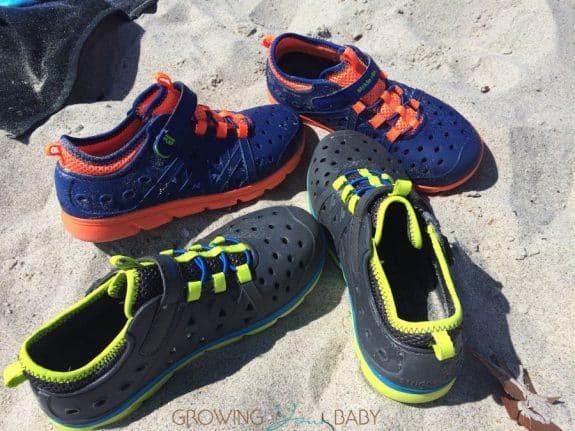 Plus, I love the bright, bold colors because they match all of the clothes the boys are wearing for Spring and Summer.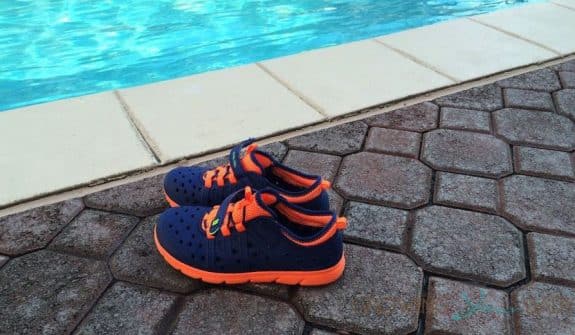 ---
[ad]