Oh my word!  My kids could play for hours outside if this was their playhouse.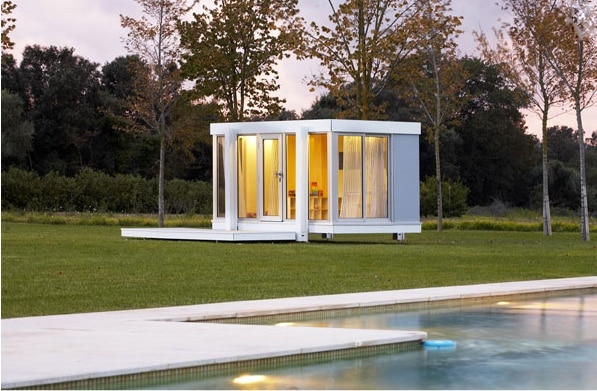 Designed with eight large windows, this modern playhouse is a departure from the plastic or wooden structures often seen in most backyards.
Instead this gorgeous structure offers a full view of your backyard so your children can enjoy the scenery and open space to play.
The Illinois playhouse is only available in the Maxi model, which is large enough for your children to fully enjoy themselves, alone or with friends.
Outside there is a small deck for a table and chairs and inside the simple space can be customized to fit your child's needs.
The Illinois playhouse is inspired by the Modern Movement from the middle of the 20th century. Its design is characterized by simple shapes, the absence of adornment and the perfection of its details.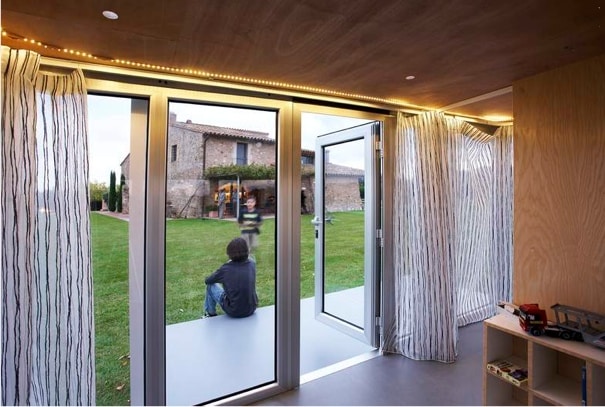 I personally think this could also work nicely as a quiet work space for mom or dad.  Add a little power and WiFi and I'd be good!
The big drawback?  These playhouses are only available overseas – just like everything else we love. ugh.
Priced from £7.600/8.500€,
---
Related Articles:
---