A new study has shocked many parents by linking the common pesticides used by commercial farmers with the increasing rates of attention deficit hyperactivity disorder (ADHD). Fresh and frozen berries were found to be one source of dangerous chemicals.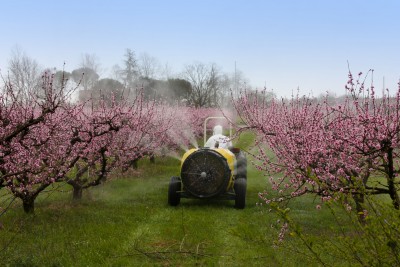 More than 1,000 children between the ages of 8-14 were studied by the National Health and Nutrition Examination Survey for chemicals dialkyl phosphates, the natural breakdown of pesticides used on fruits and vegetables. The higher the concentration of these chemicals found, the more likely it was for a child to have ADHD the study found. For one chemical, dimethyl thiophosphate, children had nearly double the odds of being diagnosed with ADHD than children without this chemical.
In the US, there are over 40 types of organophosphate pesticides that have been linked to ADHA currently in use. One type, malathion, was used in California in the 1980s to kill horse flies on farms and again in the 1990s to prevent the spread of West Nile virus. This pesticide has been found again in detectable levels in fresh and frozen berries as recently as 2008. A government report found malathion in 28 percent of frozen blueberry samples, 25 percent of fresh strawberry samples, and 19 percent of celery samples tested.
The study shows a strong correlation between the use of these pesticides and the occurrence of ADHD. Further studies will be needed to show if there is a solid connection, as it would be the build-up of these chemicals in the body over time that could cause ADHD. In the meantime, the results of this study have caused many parents to be concerned. – Summer, staff writer
Related Articles: