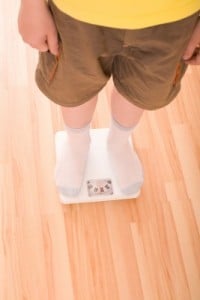 In what might lead to serious health troubles in the future, a new study has revealed that children in the US are becoming more obese than ever before.
Obese children are defined as those whose weight is above the 95th percentile for their age and height and extreme obesity is 1.2 times that measurement.
Researcher Dr. Amy Porter of Kaiser Permanente health care system and her team studied health records of 710,949 children and teens aged 2 to 19 enrolled in a managed health care plan in 2007 and 2008 in Southern California and found out that more than 6 percent, that is approximately 45,000 children were extremely obese.
"This study is unique because it is the first time that we've had a large up-to-date snapshot of what's happening with obesity in our children," said Dr. Porter.
The team found that number of boys were more obese than girls with 7 percent boys and 5 percent girls weighing much more than average. Even in kids under the age of 5, 2 percent were found to be overweight. The doctors believe that the results apply across the country.
"Without major lifestyle changes, these kids face a 10 to 20 years shorter life span and will develop health problems in their 20s that we typically see in 40-to-60-year-olds," she said.
They were also at a high risk for getting diseases like diabetes, heart problems, chronic illness etc. adding about $150 billion a year to U.S. health care costs and leading to shorter life spans.
Currently two-thirds of American adults are overweight or obese and a third of children are obese. It was previously thought that 3.8 percent of kids were obese, the latest research has raised that to the alarming figure of 6 percent.
Concerned about these statistics, Michelle Obama recently said she will use all the power of her White House pulpit to promote a multifaceted campaign that will combat this global issue.
Let's Move (letsmove.gov) has been launched to give parents the support they need, provide healthier food in schools, help our kids to be more physically active, and make healthy, affordable food available in every part of our country. – Atula, Staff Writer
Related Articles:
---
[ad]