Over the years there have been many strollers that have been called the 'Mercedes' of strollers. But now, there is actually a Mercedes stroller and it is designed with a list of luxury features fitting the name.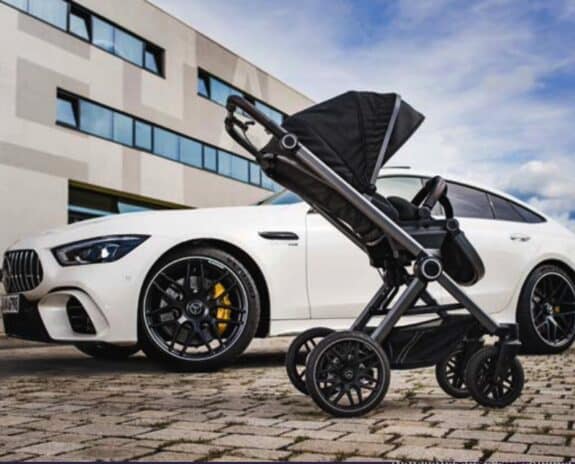 A redesigned version of Hartan's Mercedes Avantgarde strollers the new AMG stroller will be available in two different designs – all black and graphite.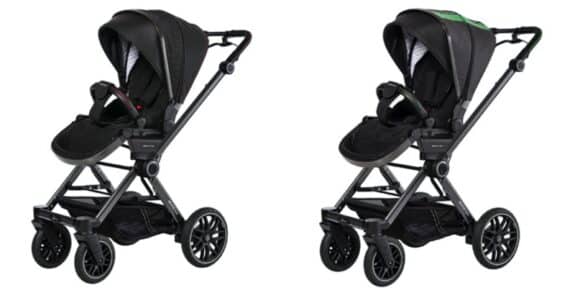 Sleek and well-appointed the stroller was designed to be used from birth as a travel system or with a bassinet.
As your baby grows, the stroller's seat can be reversed and reclined for extra comfort during mid-day naps.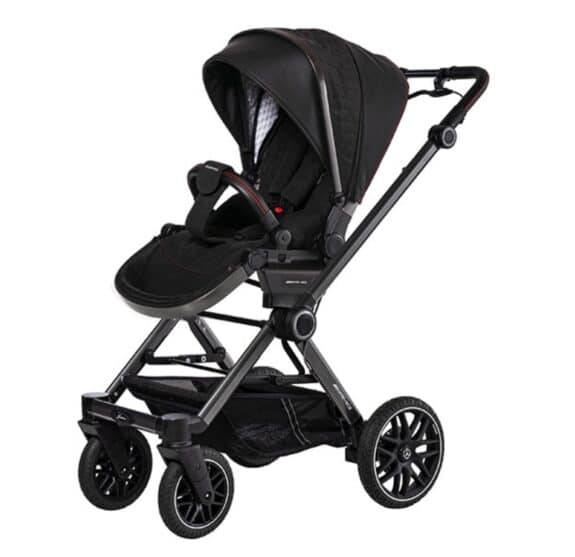 The two-panel canopy has a flip-out sun visor for sunny days, while the basket underneath will store all of your gear.
The adjustable handlebar features a leatherette wrap and convenient hand brake to slow you down quickly on steep terrain.
The air-filled wheels come with the traditional AMG spokes, which give the stroller a sharp, modern look.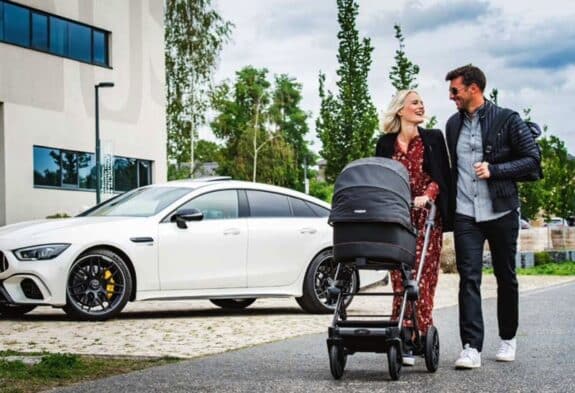 VIA MOTOR1