If you are the quest for the perfect sippy cup, I suggest you take a look at ZoLi Baby's BOT sippy cup.  Available in 6oz($16) & 9oz($18) sizes, this cup is both functional and cute!
Even though both my kids drink out of regular cups, I prefer to still use a closed cup when we are out for the day or in the car.  In the past I have tried more than a dozen cups and have found that they either break or leak.  This Summer we have been testing out the ZoLi BOT and I'm pretty impressed.  The designers thought of everything when they created this sippy.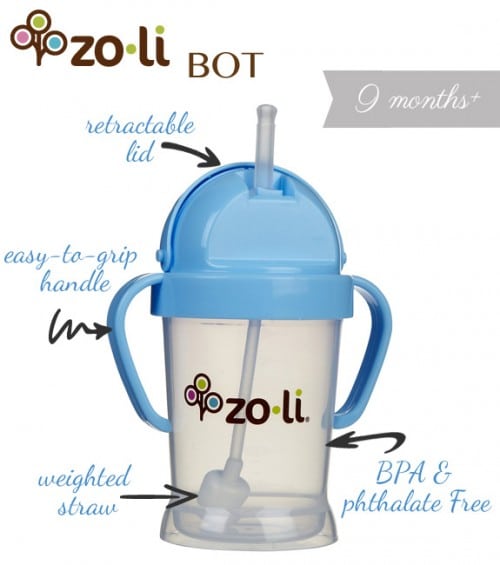 The retractable lid is perfect for when I throw this cup into my purse because it isn't always standing upright.  I haven't had any leaking issues when the cup is on its side with the lid closed, which was nice.  The lid also keeps the straw shielded from dirt or debris.
The weighted straw is a great feature.  It makes it so your kids can get that last little bit without have to master the art of off setting the position of the straw.
Because my boys are older they don't throw their cups like little ones do so I can't speak to the durability if it is tossed across the room. I can say that ours has been in my tote all Summer and it is still in great condition.
I also wash mine by hand, as opposed to using the dishwasher.  The ZoLi Baby sites says the cup is dishwasher top shelf safe, but I prefer to wash it with soap and warm water to ensure it doesn't have any issues.
Not just popular with moms in my city, I have also spotted a few celebrities using the ZoLi BOT as well.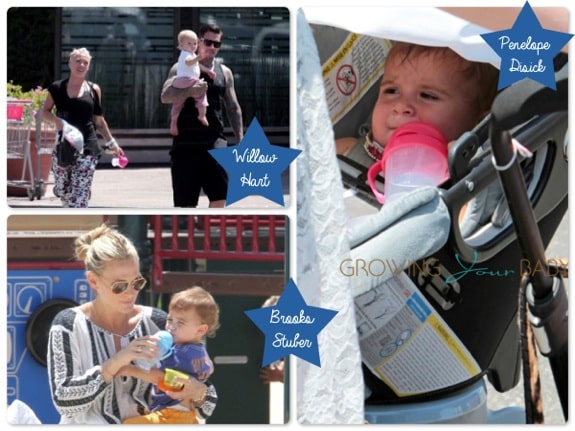 The ZoLi BOT is a great sippy cup but I highly recommend that parents who are buying a couple purchase extra straws and the special straw cleaning kit to ensure that they are able to get all of the liquid out of the straw. Parents should also be aware when they are closing the lid that it is threaded on properly. It can sometimes go on unevenly, which will cause the cup to leak.
For more information on the BOT, please visit ZoLi Baby's site.
---
Thank you to ZoLi Baby for sending a BOT for us to review!
[ad]