Vin Diesel's friends and family were on hand as the actor embedded his hands and footprints into concrete at the TCL Chinese Theatre IMAX on April 1, 2015 in Hollywood, California.
Vin was all smiles as he posed with is partner Paloma, their daughter Hania and son Vincent.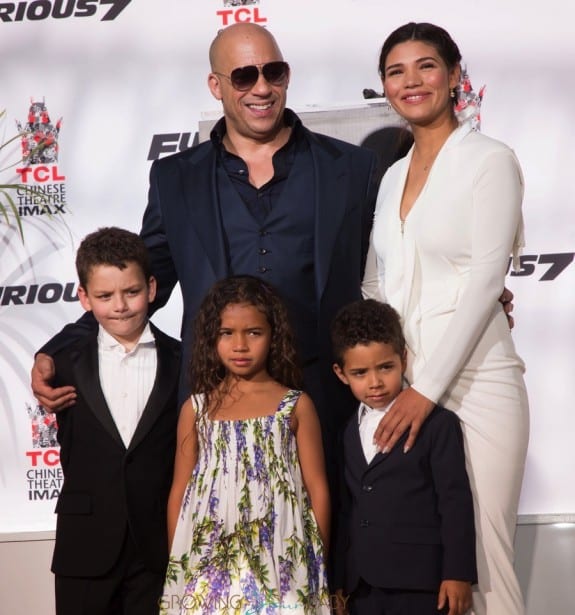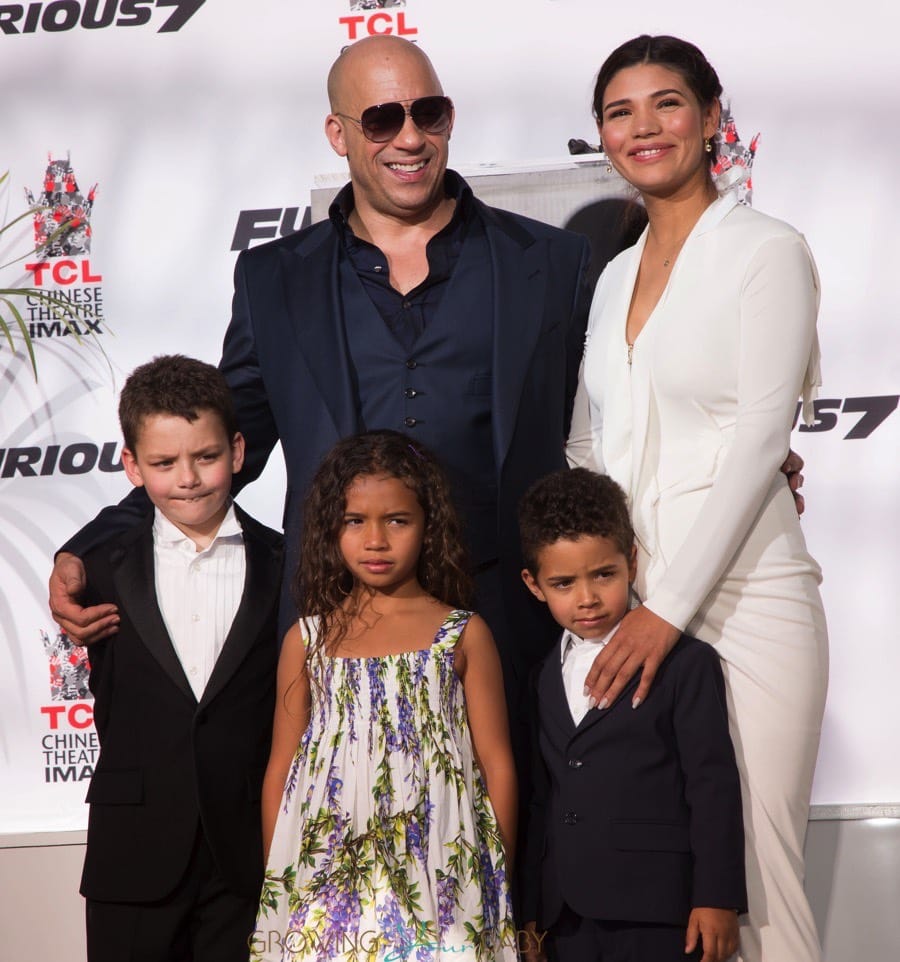 The couple are also parents to daughter Pauline, who was born just 2 weeks ago.
Vin's parents Irving and Delores also stood proudly next to their son and his family.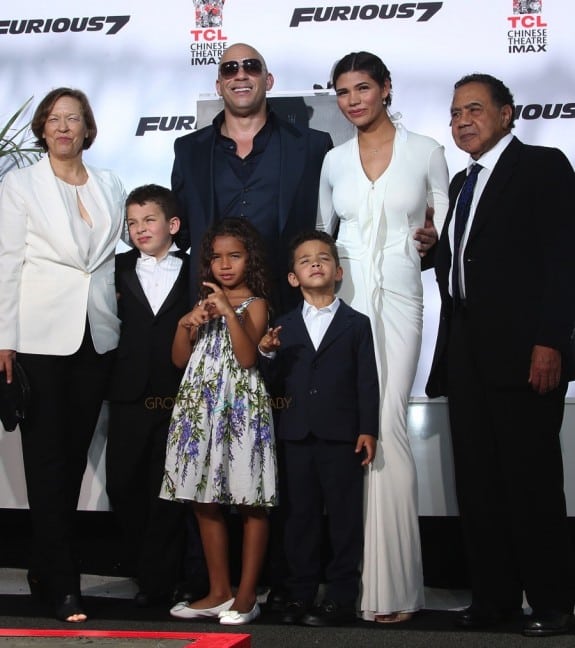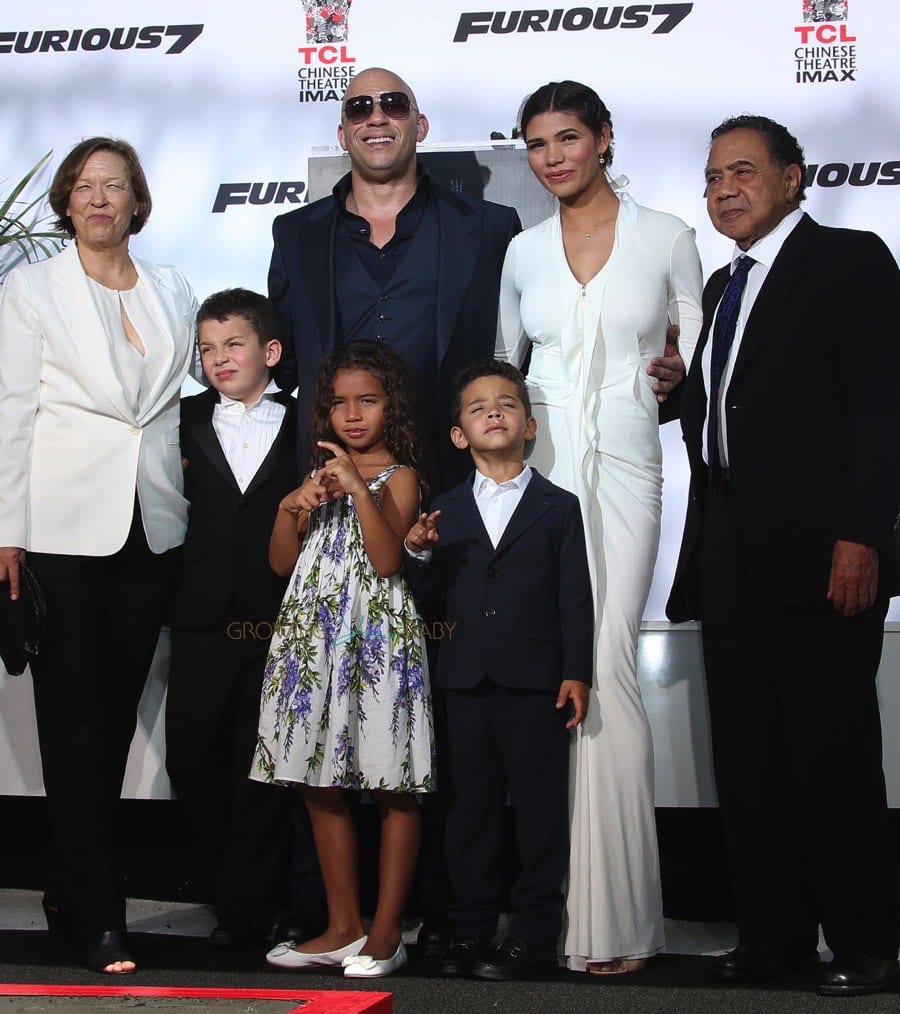 During his speech the actor shared some advice his dad gave him when he was young.
"My Father once said, 'If you can teach a kid confidence you don't have to teach him anything else.' So I hope that anything I can teach this world is be confident."
Vin's Furious 7 co-stars were in the front row cheering him on as he embedded his hands and feet into the concrete.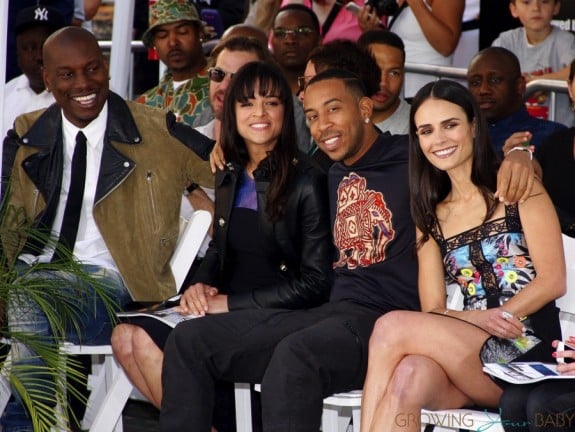 Not wanting to leave his kids out, he had them add their fingerprints between his footprints.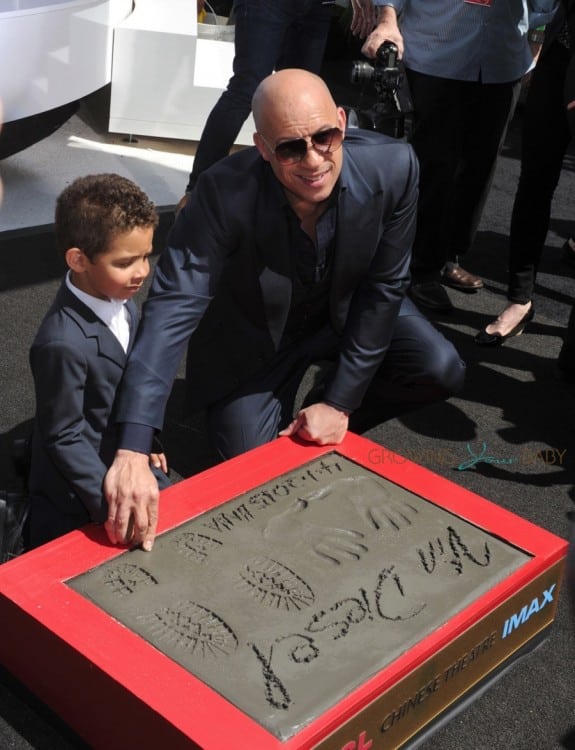 It was a big day for the actor, who also walked the red carpet this evening for the Hollywood premiere of the 7th install of the Fast & Furious franchise.
{WENN, PACIFIC COAST NEWS}