I love vintage baby gear!
I stumbled across this amazing Pink and White Taylor Tot Stroller/Walker that is about 60 years old.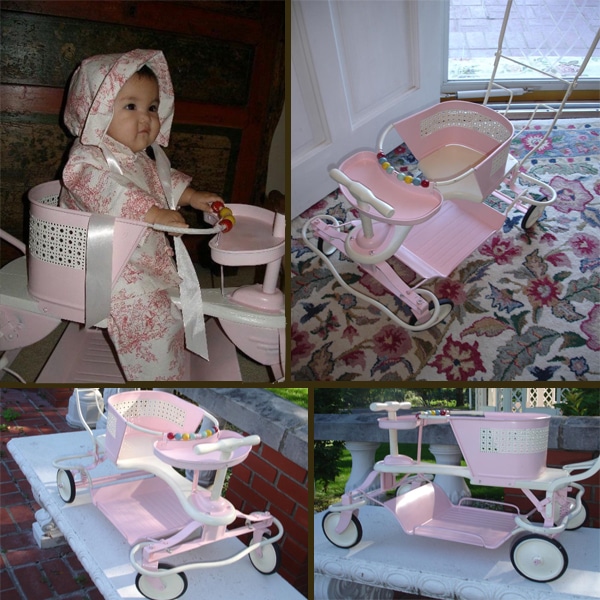 While I am not a fan of baby walkers, this whole unit fascinates me because it resembles something that would transport a doll not a child.
The foot rest on the bottom of the stroller and the handle are easily removed to create a baby walker.
It features a white wood seat, white wheels and multi-color wooden toy beads.
Measures 40″ tall by 20″ wide by 36″ long.
A steal on EBAY for $250
---