Manhattan Toy's Whoozits are a fun-loving line made of bright colors and high-contrast patterns.
Each Toy offers many developmental benefits for babies including visual stimulation, Early Motor, Sensory and Independent Play skills.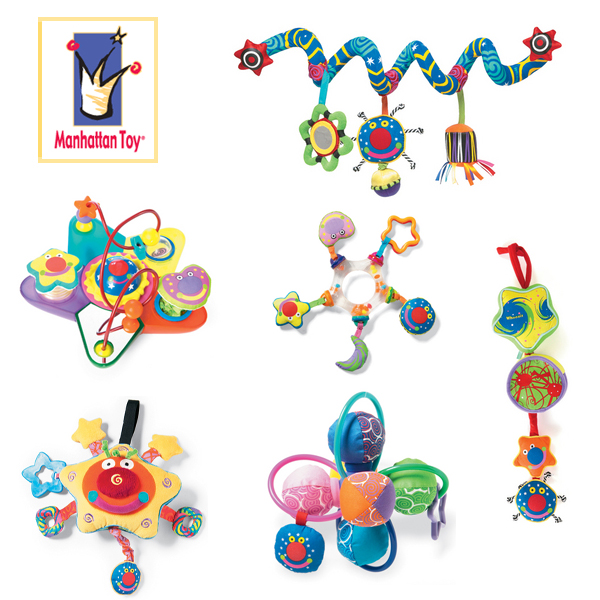 Hidden noise makers like rattles, squeakers, and crinkle paper spark curiosity, while textured fabrics keep little hands and mouths occupied.
On a recent vacation, the Whoozit Pull Musical was a blessing when it kept my son's attention during a boring plane ride. I even passed it to a mom behind me in hopes that it would make her crying baby happy.
Both babies seem to love the combination of flashing lights and happy faces.
It's officially our 'go-to' toy when nothing else works.
Whoozit Activity Spiral
Whoozit Water Filled Activity Toy
Grabbitz Ball
Whoozit Pull Musical
Starz Lights & Sounds
Whoozit Stellar Star Activity Center